We are pleased to announce the recipients of the Māori Early Career Development in Cancer Research Awards.
Helena Abolins-Thompson
Read about Helena Abolins-Thompson, one of the Award recipients.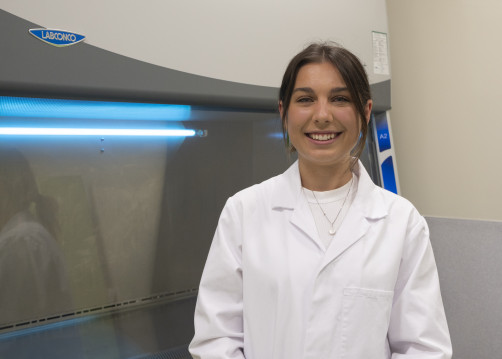 PhD scholarship to research Māori cancer representation

Helena Abolins-Thompson (Ngāti Toarangatira, Ngāi Tahu) is a Master of Biomedical Science student and is about to start her PhD at the University of Otago.
Helena will be using advanced genetic sequencing technologies on tumour samples from the Māori population.
She will be analysing ovarian and breast cancer samples from Wāhine Māori patients, as well as cardiovascular disease samples, to create a more accurate representation of these diseases in Aotearoa New Zealand.
Helena says: "This funding is incredibly important to me and I am so grateful to be a recipient of this scholarship. Having had whānau impacted by cancer myself, the cause is very near and dear to my heart. Having a team of cancer experts, as well as a team of Māori researchers who are experts in the field of cancer research, is invaluable to me as I progress throughout my career in health and science."
Video Link: https://www.youtube.com/embed/c1WSbRwbHDM?autoplay=0&modestbranding=1&rel=0
Last updated: March 8, 2022