Juliana found out she had cancer five days before her wedding. Today, Juliana and her husband Junior are excitedly awaiting their baby girl to arrive in November. They say to others, "Don't give up on hope..."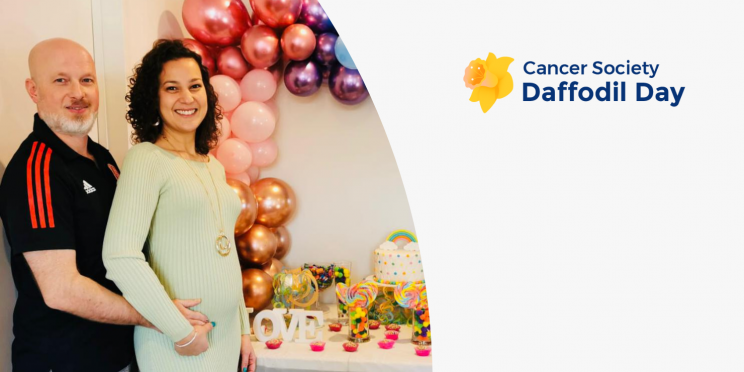 Daffodil Day – Cancer doesn't stop, so we won't either.
Since 1990, Daffodil Day has inspired people to come together and support the Cancer Society's work and raise awareness of cancer in New Zealand. Daffodil Day is the last Friday of August, and every dollar raised will go towards cancer care for patients and their whānau, education and awareness programmes, and life-saving cancer research.
"Every day, 71 New Zealanders will find out they have cancer. With the demand for the Cancer Society's services increasing, support is required more than ever. Daffodil Day symbolises hope and inspires communities to come together to support people living with cancer", says Rachael Hart, Chief Executive of the Cancer Society, Otago and Southland Division.
Juliana found out she had cancer five days before her wedding
On 3 February 2018, Juliana Costa walked down the aisle to marry the man of her dreams, Armindo Machado Junior. Juliana was a beautiful, radiant bride for family and friends looking on and beamed nothing but happiness as she vowed to love and cherish her chosen life partner. Little did many of those in attendance know, but Juliana was hiding a secret. Five days before her wedding, Juliana was diagnosed with an aggressive form of breast cancer. She was 36 years old. In these moments, Juliana committed herself not to let cancer define her or deny her or her family the joy and celebration of her marriage.
Since this time, Juliana and Junior have faced many obstacles. Long, complex treatments included chemotherapy, multiple surgeries, cocktails of medications, radiotherapy, and numerous trips to Dunstan, Dunedin, and Invercargill. Facing cancer treatment and all the decisions to be made have always been they have met head-on together.
Gaining strength from their strong faith and the belief they had a long life ahead to them to share, they have taken each day as it comes.
Juliana and Junior both say to others, "Don't give up on hope, don't give up on each other, and don't give up on you."
Thankfully Juliana is now in remission and credits "my faith, my husband, my family, my medical team and my wider community, who have all given me courage and hope for the future. Having cancer and going through treatment can completely turn your life upside down. It's important to reach out and accept what is being offered. No one should face cancer alone or struggle. There is a bigger family of support that you don't realise is there. You need to accept that people care and do want to help and expect nothing in return.
The Cancer Society staff and volunteers have walked alongside us, as have our friends and people in the community who we would never have normally met. Through all of the adversity in having cancer, we have made good friends along the way who have enriched our lives more than we could have ever expected."
Finishing treatment in 2020, Juliana and Junior made another big life decision, to pursue their dream of starting a family. Told there was less than a 1 percent chance of conceiving naturally due to the effects of cancer treatment, they embarked on yet another difficult journey, that of IVF. Unfortunately, their first attempt failed, and they were confronted with the hard reality that they may need to consider getting an egg donor.
Needing some time to recover from the emotional rollercoaster they had been on, Juliana and Junior decided to take a break from IVF and focus on completing Juliana's bilateral breast reconstruction. When attending a GP appointment, following some routine tests, the practice nurse asked if Juliana wanted to be pregnant. "Of course", Juliana replied, only to hear those words, "Well, congratulations, you're pregnant!"
Juliana and Junior couldn't quite believe it was true. Laughing and crying at the same time, they said, "It was incredible. We didn't know what to do. She is truly our miracle baby."
Yes, Juliana and Junior are now excitedly awaiting their baby girl to arrive sometime in mid-November. They have named her Liz – meaning God's Promise.
Juliana said, "That focusing on what you want in life and striving to achieve every little goal is so important. Never give up your dreams, as no one knows what can happen when you keep the faith. An angel has chosen us to be her Mum and Dad – dreams really do come true."
Daffodil Day symbolises hope for Juliana and all New Zealanders impacted by cancer. For 31 years, this iconic event has inspired people to come together and support the Cancer Society's work.
Donations can be made at daffodilday.org.nz – please give generously this year.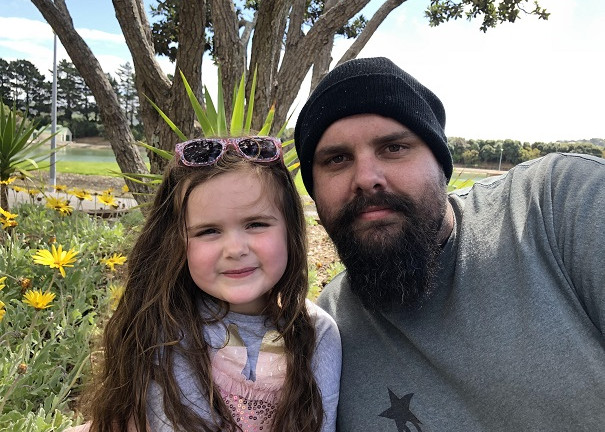 Referral form
Please use this form if you would like to refer yourself or someone else to our services.  
Get in touch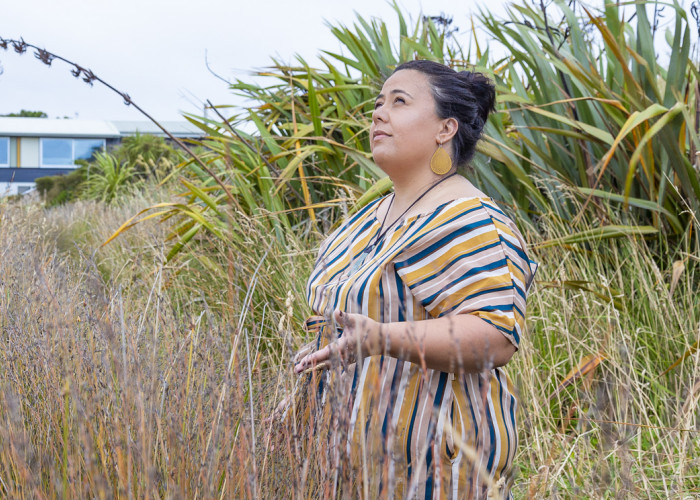 Contact Supportive Care
You can also make contact with our support team by emailing supportivecare@cansoc.org.nz
Email us
Contact Supportive Care
Dunedin/Coastal Otago (03) 477 7447
Southland (03) 218 4108
Central Otago/Queenstown Lakes (03) 442 4281
Call us
Need someone to talk to?
We know that going through cancer is tough and can raise many questions. You are not alone.

We have nurses and counsellors to answer your questions and provide the support you need. Get in touch