Our street appeal wouldn't be possible without amazing volunteers like you.
Thank you for your interest in volunteering for Daffodil Day!
This year Daffodil Day street collection is on Friday 27 August and Saturday 28 August. We will be collecting at sites across Hamilton, so there will be a collection point near you.
Please chooses your location from the dropdown box below, and you will be taken to the registration page.
Thank you again for volunteering for Daffodil Day 2021 and helping those who are impacted by cancer.
Please don't hesitate to contact us at admin@cancersociety.org.nz or call 0800 22 77 44 if you have any questions.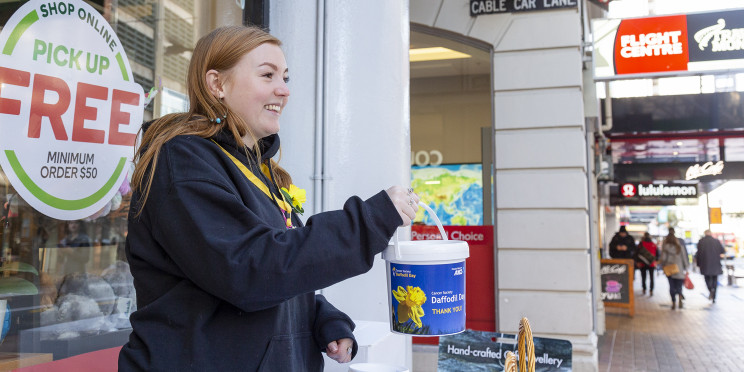 Last updated: June 23, 2021