We are here to support people with cancer and their whānau. We are part of the Canterbury-West Coast Division of the Cancer Society.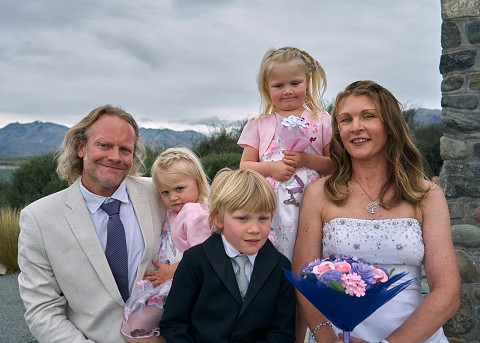 Juliana was diagnosed with Stage 3 Bowel Cancer
Help us help more people like Juliana and her family.
Donate now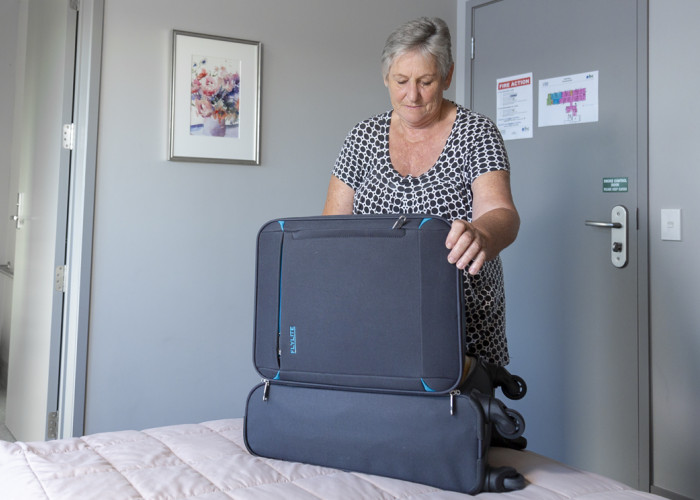 Accommodation
If you need to travel to Christchurch Hospital for treatment, you can stay at Daffodil House or Daffodil Lodge.
Find out more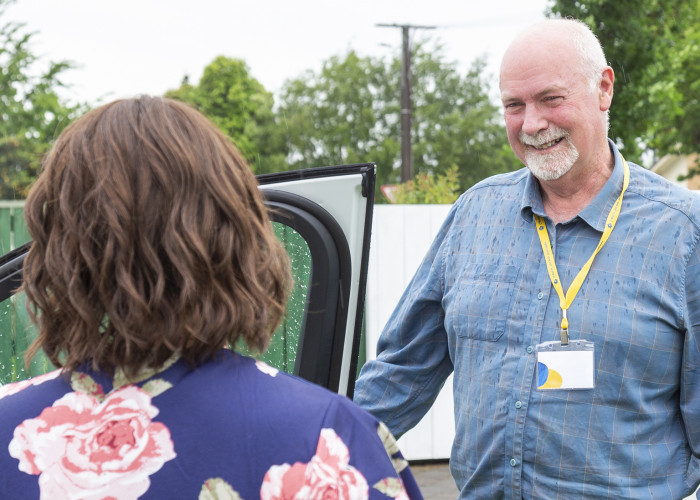 Transport to treatment
We have a team of dedicated volunteers who can help you get to your hospital appointments.
Find out more
Rangiora Cancer Support Groups
Meets each week on Tuesdays for walk and coffee.
9.30am - Meet at the Jewellery Stand in The Warehouse for walk around Northbrook Waters

10.30am - Artisan Café, purchase your coffee and meet up stairs
Contac: Gabrielle on 021 904 907
Second Monday of every Month from 10:00am-12:00pm.
Therapeutic Art Group held every 2nd Monday of the month with the guidance from our volunteer artist, Sandy Gottermeyer.
All welcome - beginners to advanced.
Location: Kaiapoi Baptist Church, 67 Fuller Street, Kaiapoi
Contact: 021 904 907
Coffee at the Artisan Cafe, Meet every Tuesday at 10.30am
Location: 18 High Street, Rangiora
Contact: Gabrielle, Co-ordinator North Canterbury Centre, Ph: 021 904 907 or 0800 226 695
A Group for Patients & Carers held the first Wednesday of the month from 10:00am-12:00pm
Location: North Canterbury Cancer Society, Old Court House, 143 Percival Street, Rangiora
Contact: Gabrielle on 021 904 907
Held on the 3rd Wednesday of the month, 10am at Cafe 151, Oxford.
Starting date: Monday 22nd February. Held Mondays from 10:30am-12:00pm.
Facilitated by Jason Clements, Waimakariri Libraries. Bookings essential.
Location: Rangiora Library
Contact: 021 904 907
Referral form

Our services are available to anyone diagnosed with cancer, family/whānau. Please use this form if you would like to use our services or refer someone else to our services.
If you or a member of your whānau have received a cancer diagnosis, you can just ring us on 0800 226 237. You don't need to be referred by a health professional.
Canterbury-West Coast - referral form
What we did across Canterbury-West Coast last year
201,618
KMs driven by Cancer Society volunteers
13,153
Nights stayed in Cancer Society accommodation
1,261
Supportive care programme attendees
Contact Us
Rangiora
Follow us on social media
Physical address
143 Percival Street, Rangiora, 7400
Postal address
PO Box 186, Rangiora, 7400
Follow us on social media
Last updated: May 7, 2021