We are here to support people with cancer and their whānau. We are part of the Canterbury-West Coast Division of the Cancer Society.
Canterbury West Coast COVID Level 2 information
Under Level 2 all Cancer Society Canterbury West Coast offices will be open but will be limiting visitors to the centres in accordance with the guidelines including mandatory masks, contact tracing and social distancing.
Face to face support group meetings remain cancelled.
Daffodil Lodge and Daffodil House
Daffodil House and Daffodil Lodge maintaining full accommodation services with restrictions on visitors and use of shared lounges.

The shuttle will recommence on Monday 13th September with a limit of 4 patients.
Driving services
We are encouraging clients to make their own transport arrangements to and from treatment if possible. However, if you require assistance with transport, please phone your local Cancer Society office for assistance.
Supportive care services
Hospital refreshment service is cancelled until further notice.
Face to face supportive care services and group programmes are suspended, but telephone contact and support continue.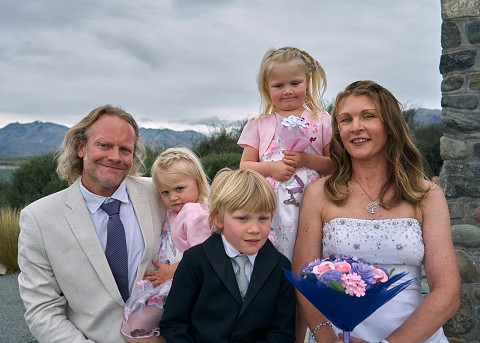 Juliana was diagnosed with Stage 3 Bowel Cancer
Help us help more people like Juliana and her family.
Donate now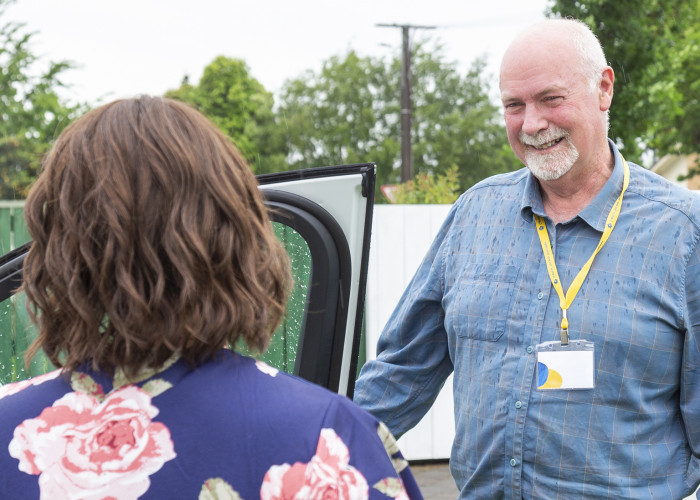 Transport to treatment
We have a team of dedicated volunteers who can help you get to your hospital appointments.
Find out more
Rangiora Cancer Support Groups
Meets each week on Tuesdays for a walk and coffee.
9.30am - Meet at the Jewellery Stand in The Warehouse for a walk around Northbrook Waters

10.30am - Artisan Café, purchase your coffee and meet upstairs
For more information, contact Gabrielle on 021 904 907.
When: Mondays, 10am-12pm
Where: Kaiapoi Baptist Church, 67 Fuller Street, Kaiapoi
Parking is available on site. All patients and their carers are welcome. Catering from absolute beginners to those with advanced painting skills.
For more information, please call 021 904 907.
Coffee at the Artisan Cafe, Meet every Tuesday at 10.30am
Location: 18 High Street, Rangiora
Contact: Gabrielle, Co-ordinator North Canterbury Centre, Ph: 021 904 907 or 0800 226 695
A group for patients and carers to meet in a safe, warm, friendly environment.
When: first Wednesday of the month, 10:00am-12:00pm
Where: North Canterbury Cancer Society, Old Court House, 143 Percival Street, Rangiora
For more information, please contact Gabrielle on 021 904 907.
Support group facilitated by Ans Fonteyn, all patients and carers are welcome.
When: third Wednesday of the month, 10am
Where: Cafe 151, High Street, Oxford.
Jason Clements from Waimakariri Libraries facilitates this group. Bookings are essential. New participants welcome.
When: Mondays, 10:30am-12:00pm, re-commences Monday 2nd of August at 10.30 a.m. to 12.00 pm for six weeks.
Where: Rangiora Library
For more information, please get in touch with 021 904 907.
Referral form for health professionals

Our services are available to anyone diagnosed with cancer, family/whānau. Please use this form if you would like to use our services or refer someone else to our services.
If you or a member of your whānau have received a cancer diagnosis, you can just ring us on 0800 226 237. You don't need to be referred by a health professional.
Canterbury-West Coast - referral form
What we did across Canterbury-West Coast last year
3,570
Nights stayed in Cancer Society accommodation
180,826
KMs driven by Cancer Society volunteers
3,469
people attended supportive care programmes
Contact Us
Rangiora
Follow us on social media
Physical address
143 Percival Street, Rangiora, 7400
Postal address
PO Box 186, Rangiora, 7400
Follow us on social media
Last updated: September 18, 2021