We are here to support people with cancer and their whānau across Manawatu. We are part of the Central Districts Division of the Cancer Society.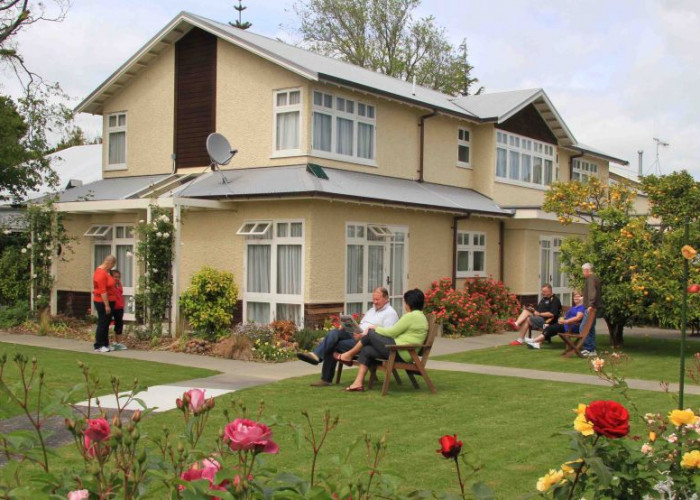 Accommodation
If you have to travel to Palmerston North Hospital for treatment, you can stay at Ozanam House.
Find out more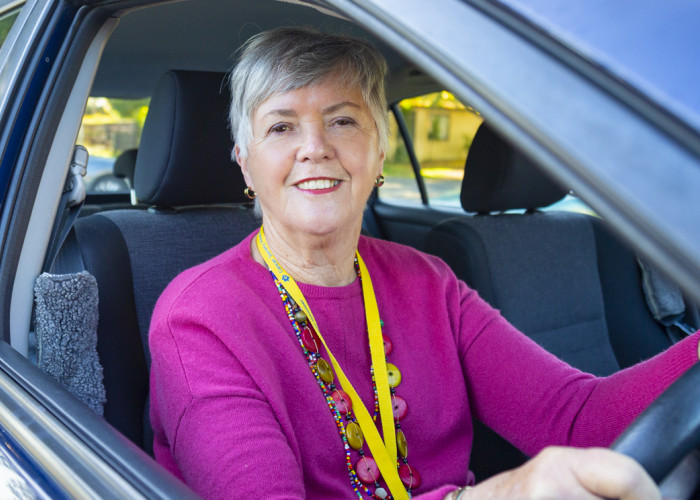 Transport to treatment
We have a team of dedicated volunteers and shuttle services who can help you get to your hospital appointments.
Find out more
Referral form

Our services are available to anyone diagnosed with cancer, family/whānau. Please use this form if you would like to use our services or refer someone else to our services.
If you or a member of your whānau have received a cancer diagnosis, you can just ring us on 0800 226 237. You don't need to be referred by a health professional.
Central Districts - referral form
1929: The "Cancer Society" organisation was formed when the New Zealand Branch of the British Empire Cancer Campaign opened in Wellington with the 'conquest of cancer' as its mission, The Taranaki Centre was then known as the Wellington – Taranaki – Hawkes Bay Division.
1935 - 1937: Taranaki Centre began, mainly for the purpose of obtaining Radium and a Radiotherapy Department for Taranaki. Taranaki Centre was incorporated under the Incorporated Societies Act 1908 on 27th October 1937.
1951: Manawatu Centre was established with the provision of Radiotherapy Services in Palmerston North. £2,000 was raised in its first year for Radium.
1958: First cobalt machine for the North Island was operational at Palmerston North Hospital, purchased from funds raised by the Manawatu Centre committee. £22,000 raised in just six weeks.
1952 - 1958: Radiotherapy clinics established in outlying hospitals within the Central Districts territory. Cobalt machine set up in Napier under the Hawkes Bay Centre.
1962 - 1963: Central Districts Division was established on the 4 September 1963. Palmerston North would be the location for the divisional headquarters.
1964 - 1968: Central Districts Division focused on education and publicity with the emphasis on school groups. Distributed numerous pamphlets. Mobile education unit was set up. Sponsored a doctor for overseas training in Radiotherapy.
1967: St Vincent de Paul Society established Ozanam house for out of town patients and their relatives who required treatment at Palmerston North Hospital. House named after the founder of St Vincent de Paul Society, Frederick Ozanam.
1980s: The first cancer support group began in Hawera July 1981. Volunteers provided support to cancer patients, assisted family members nursing terminally ill patients at home and acted as a link between patients and various resources of the Society.
1989: Manawatu Centre along with Wellington Division piloted the first Daffodil Day. This was so successful it was taken Nationwide 1990 and has become one of the mainstays in fundraising for the Cancer Society.
2001: Manawatu brought the first Relay For Life to New Zealand. Since then it has grown in strength and success with many events happening each year in New Zealand.
What we did across Central Districts last year
330,204
Kms driven by Cancer Society volunteers
4,169
Supportive care programme attendees
4,793
Client contacts (face to face, phone, email)
Contact Us
Palmerston North
Follow us on social media
Physical address
Addis House, 135 Ruahine Street, Palmerston North 4441
Postal address
PO Box 5096, Palmerston North 4441
Follow us on social media
Last updated: April 7, 2021