Help make Daffodil Day a success in your local community
The Cancer Society of Otago and Southland is looking for an individual or group of volunteers to work together to promote Daffodil Day and raise money for the Cancer Society in your local areas, both in the lead up to and during Daffodil Day on Friday, 26th August.
We are looking for an individual or group to coordinate each of the following areas:
In the Daffodil Day Volunteer Lead Roles you will enjoy:
Working with established teams of long-term loyal and multi-skilled volunteers.
A strong positive team environment.
Support from our main offices in Queenstown, Dunedin and Invercargill.
We would love to hear from you if you have:
Skills and experience in leading volunteers or staff.
Experience in fundraising, sales, administration, finance or events.
Have strong interpersonal skills to deal with a diverse range of people.
Some things you should know about the Cancer Society:
We are a local independent organisation that relies on funds raised by our community.
Our mission is to reduce the incidence and impact of cancer for all New Zealanders.
Te Tiriti o Waitangi is foundational to our work, and reducing cancer inequities is a priority for us, especially for Māori.
We have staff based in communities across Otago and Southland providing Supportive Care services and delivering Health Promotion programmes that reduce cancer risk.

As the Cancer Society is covered under the COVID-19 Public Health Response (Vaccinations) Order 2021, all staff and volunteers are required to have received two doses plus the booster.
If you want to volunteer for a known charity that provides a wonderful service supporting cancer patients and their families, then this is the role for you!
Don't hesitate to get in touch if you have questions.
---
How to apply or find out more
Please contact Charlotte Molloy for more information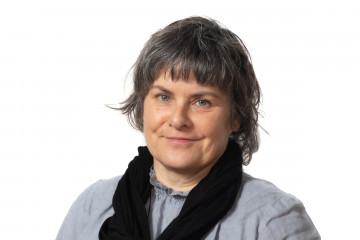 Charlotte Molloy

Volunteering Manager - Otago & Southland

Phone number

Email address
Last updated: June 14, 2022