You might be interested in using complementary therapies to help you feel better during cancer treatment.
What are complementary therapies?
Complementary therapies can be used with your treatments at the hospital to help you feel better.
A complementary therapist will not claim to be able to cure your cancer.
Some other therapies may make your hospital treatments not work as well. It is important to talk to your treatment team about any other therapies you're using or thinking about using.
How complementary therapy can help
Alongside your treatment, complementary therapies can help with:
improving your quality of life
improving your general health and wellbeing

helping you feel less anxious, fearful, or stressed

helping reduce symptoms of cancer and side-effects of treatment
Types of complementary therapy
Body therapies
Body therapies work by moving different parts of your body and include:
gentle massage
reflexology
osteopathy
Mind-body therapies
These therapies come from the belief that you can affect the health of your body through the power of your mind.
Mind-body therapies include:
hypnosis
art therapy
meditation
yoga
Energy-based therapies
These therapies are based on the belief that the body is made up of energy fields that can be used to heal or promote wellness.
Energy-based therapies include:
reiki and therapeutic touch
tai chi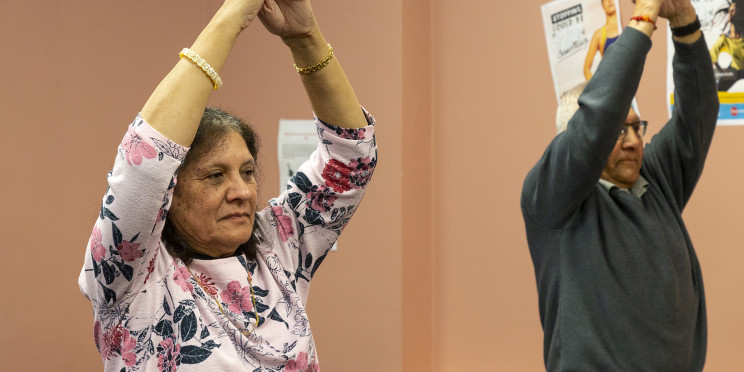 How much do complementary therapies cost?
Some complementary therapies can cost a lot of money. Make sure that you ask how much the therapy will cost before you make your decision.
You can ask your treatment team, the Cancer Society or hospice if they offer any free or low-cost complementary therapies.
Using complementary or traditional healing
Sometimes people with cancer might think about using complementary therapies or traditional healing.
Some alternative, complementary and traditional healing methods may react with the treatment you receive and cause harmful side-effects.
It is important to talk to your treatment team about any other therapies you're using or thinking about because they may interfere with hospital treatment.
Need someone to talk to?
We know that going through cancer is tough and can raise many questions. You are not alone.

We have nurses and counsellors to answer your questions and provide the support you need. Get in touch
Last updated: August 6, 2021