What is Daffodil Day?
It is an opportunity to raise awareness of cancer in New Zealand.
Since 1990, our iconic street appeal has inspired people to come together and support the Cancer Society's work.
Your donations will go towards providing a wide range of support services, education and awareness programmes, plus fund vital research into the causes and treatment of all types of cancer.
Thanks to ANZ, our principal sponsor, for supporting the work we do for over 30 years.
Daffodil Day 2021
This year, Daffodil Day is on Friday 27 August 2021.
You can donate, fundraise or volunteer to make sure no one goes through their cancer journey alone.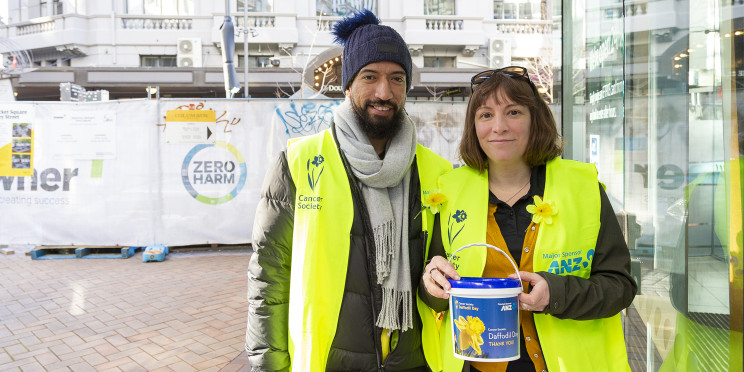 Last updated: July 21, 2021