Whatever way you want to help fundraise, you can put your own mark on fundraising for cancer support in your community.
If anyone can, you can! Create your own fundraiser and help raise funds and awareness for the Cancer Society of New Zealand.
There is no shortage of ways that you can fundraise. Just use your imagination and make a difference. Give up sugar, set a personal goal, host an event... it's up to you. Whatever you do, using your passion will help you thrive.
Every dollar counts and goes towards supporting the many people touched by cancer.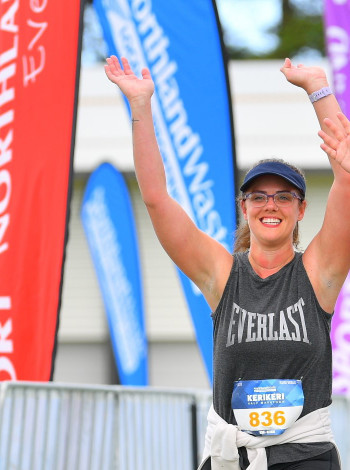 You Can Push Your Limits for Northland Waste Kerikeri Half Marathon
By joining the Cancer Society team, you'll ensure that New Zealanders will not go through their cancer journey alone.
Read more
Marathon in a Month
Walk, run, bike, swim, skip... complete a marathon in November, get active, and help cancer patients in your community.
Read more
More ways to support people affected by cancer:
Together we can make a difference in the lives of people affected by cancer.
Last updated: July 28, 2022