Cancer doesn't stop at Christmas. But you can give hope to families this festive season.
In his final days, Greg wanted one thing - to be at home with his family for Christmas. He had been in and out of hospital for years ─ enduring countless scans, tests, and treatments to keep his cancer at bay.
As his cancer progressed, the frequent trips to hospital became more difficult and costly. That's when Greg and Diane turned to us for help. Thanks to our kind supporters Cancer Society Wellington can fund a comfortable and convenient purpose-built accommodation facility for people undergoing cancer treatment far from their homes – Margaret Stewart House. We found a room for Greg to ease some of the burden.
"Staying at Margaret Stewart House meant one less thing to worry about. It relieved a lot of the financial burden and made it easy to get to all of his appointments," shares Greg's wife Diane.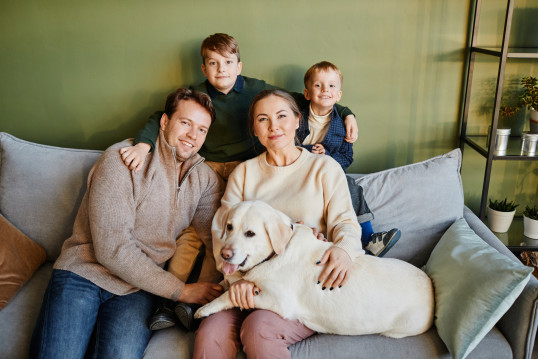 "Without it, I wouldn't have been able to support Greg like I did."
Having a loved one going through cancer treatment is tough, particularly when they can't be home for Christmas. But the staff and volunteers at Margaret Stewart House make their guests feel special all year round, and especially at Christmas.
Thankfully Greg was able to be home for Christmas, but it wasn't long until he needed to return for further care. Diane shares how much the support they received in his final days meant to her:
"He was just getting worse and worse, and we had no idea how bad he was going to get.I was pretty much with him at hospital from 7am 'til 2am, and so having those couple of hours where I could duck back and have a sleep, have a shower, and then be back there for him was really critical."
No one wants to be in hospital at Christmas. But with a generous Christmas gift, you can make a difference for families like Diane's – by giving them a home-away-from-home when they need it most.
Greg passed away a few weeks later, a loss that will last a lifetime for Diane and the boys. Greg's story illustrates the enormous difference your donation and any future donations will make for people facing cancer.
Cancer doesn't stop at Christmas, and neither does our support.