We are here to support people with cancer and their whānau. We are part of the Canterbury-West Coast Division of the Cancer Society.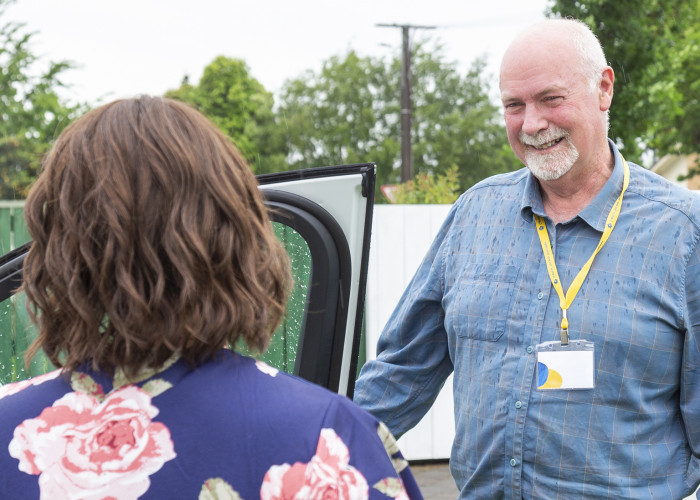 Transport to treatment
We have a team of dedicated volunteers who can help you get to your hospital appointments.
Find out more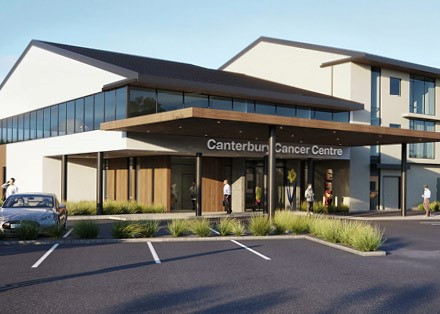 Help us build our new centre!
The Canterbury Cancer Centre is due to open its doors in Spring 2023 - help us fund this important place of support!
Donate here
Referral form

Our services are available to anyone diagnosed with cancer, as well as family/whānau.
You can use this form if you would like to use our services yourself or if you are a health professional or family member who would like to refer someone else to our services.
If you or a member of your whānau have received a cancer diagnosis, you can just ring us on 0800 226 237. You don't need to be referred by a health professional.
Canterbury-West Coast - referral form
Greymouth Cancer Support Groups
Fridays at 1.30pm with Kii
For clients with advanced cancer
Small and supportive group
Location: Greymouth Cancer Society Office
Contact: Maree 0275553647
Support Group Meeting for anyone affected by a cancer diagnosis
Monthly on the 4th Wednesday of the month
11.30am @ Hokitika Bowling Clubrooms, Brittan St
Contact Maree on 027 555 3647
Tai Chi Classes on Tuesdays at 10.30am with Kii
Location: Laser Park Hall
Open to the public - all welcome with $3 koha entry
Contact Maree 027 555 3647
Our Greymouth Cancer Peer Support Group is held fortnightly on Wednesday afternoons
Time: 1.30 to 3.00pm
Place: Greymouth Cancer Society Centre, 98 High St
Contact Christine on 0800 226 690
Canterbury-West Coast Annual Reports
What we did across Canterbury-West Coast last year
3,570
nights stayed in Cancer Society accommodation
180,826
KMs driven by Cancer Society volunteers
3,469
people attended supportive care programmes
Subscribe to our Newsletters
Our newsletters are mailed quarterly in February, May, August & November. If you would like to receive our newsletter, please send us your details by email at contact@cwc.org.nz
Last updated: June 27, 2023