Cancer Society of New Zealand sunscreen is available to purchase online and in pharmacies, supermarkets and stores arcross the motu.
Most people don't realise that all the profits from sales of our sunscreen go towards supporting our work at the Cancer Society.
When you buy Cancer Society sunscreen you are not only making a safe choice for you and your whānau, you are also helping us ensure that no-one in New Zealand faces cancer alone. For instance, last year Cancer Society sunscreen helped fund 5,000 trips to treatment, 3,000 counselling sessions, and 1,000 nights in a warm bed close to hospital.
All Cancer Society sunscreen products are certified by the Australian TGA (Therapeutic Goods Association), which regulates sunscreens in the same way as prescription medicines.
Our sunscreens comply with the AS/NZS 2604:2012 Sunscreen Standard.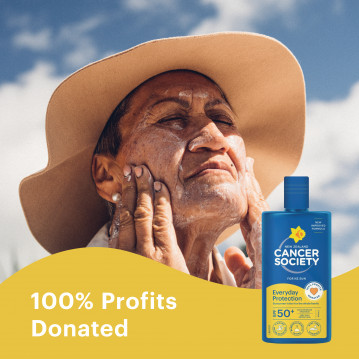 Wearing a sun protective hat as part of your SunSmart daily routine is an essential strategy to protect yourself against harmful UV rays.
All sun protective hats sold by Cancer Society of NZ have been independently tested and have a maximum rating of UPF50+. You can purchase them here and every purchase goes towards cancer research and services.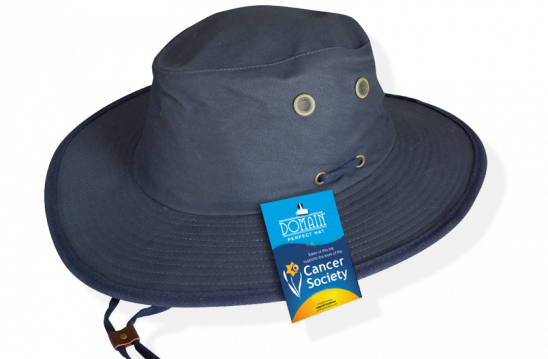 Last updated: October 3, 2023