Every day, hundreds of New Zealanders travel for cancer treatment all over the country. But for many, the distance between home and treatment can be unrealistic to travel, especially when treatment can last for months at a time.
Funded by the Wellington Cancer Society, Margaret Stewart House offers free accommodation for cancer patients and their whānau who must travel to complete cancer treatment at Wellington Hospital.
The house provides guests with the space to relax and connect with others who are going through a significant journey in their lives.
Walking through the common area of Margaret Stewart House, you can see that many residents have made the space their home. A man sits at the piano keying out carols, and in the corner, a large tomato plant sits on a stool. It may seem an unlikely space for a plant to be growing, but for Grant, who has been staying at Margaret Stewart House for over four months, it represents so much more than what meets the eye.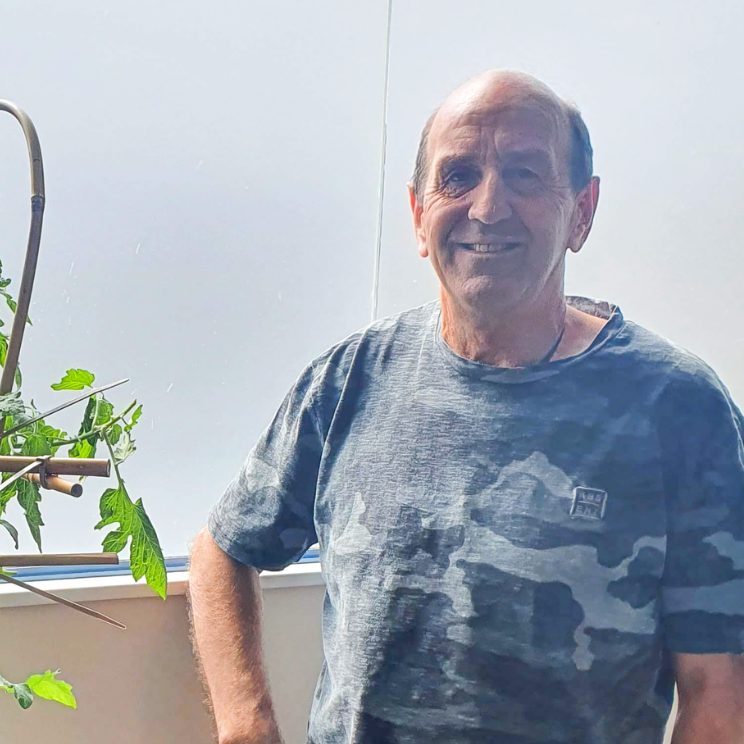 Four months is a long time for anyone to be away from home, but it has felt like a lifetime for Grant and his partner.
"Originally, we travelled from our home in New Plymouth to Palmerston North for Cathy's treatment," Grant explained, "but when we found out she had to be transferred to Wellington, it added another element of stress to an already emotional situation." So not only did Grant and Cathy have to deal with the "unknowns" of cancer treatment but grapple with the financial burden of accommodation too.
"When the DHB referred us to Margaret Stewart House, we were anxious about what the living situation would be like, but I actually found it to be a type of therapy for me. Being able to interact with people who were all going through the same thing meant we could encourage each other and connect through shared experiences."
While Cathy received treatment, Grant interacted with other patients and their whānau in the ward, providing support and even handing round chocolate eclairs which he had made in the accommodation's communal kitchen. Over the weeks of treatment, he and Cathy became close with a couple who offered them some tomato seeds.
"Margaret Stewart House and its staff are very accommodating; they give people the room and the opportunity to be themselves and breathe. For me, the plant is a piece of home. It's a piece of normality in a place where people are going through an incredibly difficult time, a welcomed distraction – and a great talking point too."
Everyone adds their own piece to the community at MSH, with residents sometimes coming together to share meals and even celebrate Grant's 60th birthday.
"The generosity of the volunteers has made this experience easier. Not having to worry about payments or where we are staying has meant we can focus on the task at hand. We are incredibly thankful for the Cancer Society and for the work they do to maintain Margaret Stewart House – it makes all the difference."