Donating through your pay (payroll giving) allows you to directly support patients and families going through cancer by making a regular donation that is automatically deducted from your pay.
Why give to Cancer Society from your pay?
You can set-up a regular donation via your payroll that comes straight-out of your salary. Your kindness will help ensure cancer patients receive the care and help they need to get through one of the toughest times of their lives.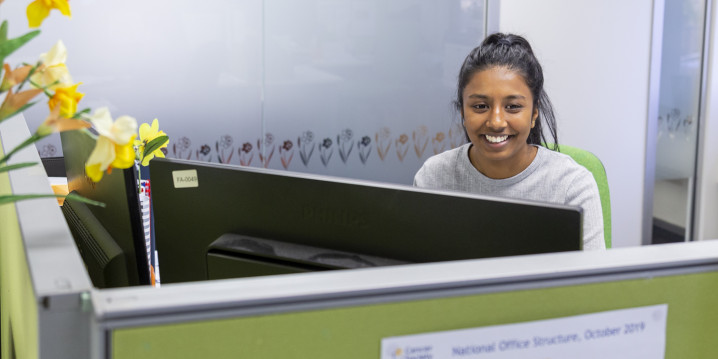 You'll make sure free specialist advice and support is always available, you'll help patients get to treatment and help provide accommodation for patients undergoing treatment far from home.
You can also fund breakthrough cancer research and prevention programmes to protect our future generations.
Setting up payroll giving - it's easy and effortless
If you want us to receive a $30 donation from you, you will only see a $20 reduction in your take home pay (the additional $10 is the tax portion).
You choose an amount that suits you and you can start, stop or change the amount of your donation at any time.
Your employer deducts your donation directly from your pay, reduces your PAYE by the right amount and forwards the donation to Cancer Society.

Get started:
Talk to your employer about payroll giving – it may already be available where you work. If not, it is straightforward for your organisation to set up.
Before they can start your payroll donations you will need to give your employer our details. Select your nearest Cancer Society below for more details.
Tell your employer how much you would like to give and how often - for example, each pay.
Send us an email with your contact details so we can look out for your donations and say thank you.
Details of your nearest Cancer Society for payroll giving
Last updated: July 28, 2022