We are here to support people with cancer and their whānau across Taranaki. We are part of the Central Districts Division of the Cancer Society.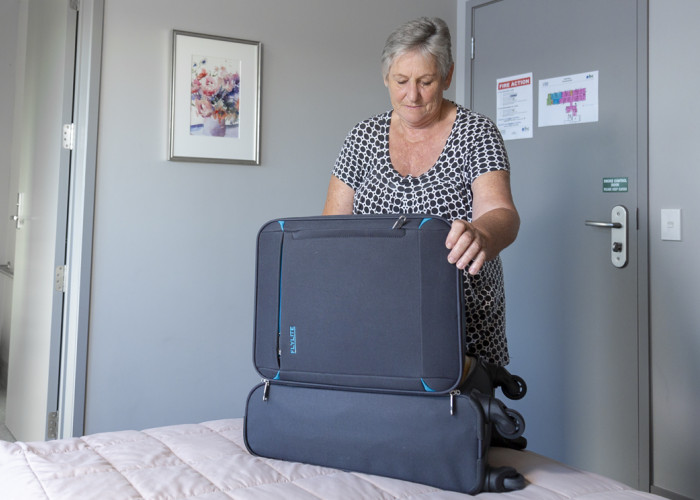 Accommodation
If you have to travel away from home for treatment, we can help you with a place to stay.
Find out more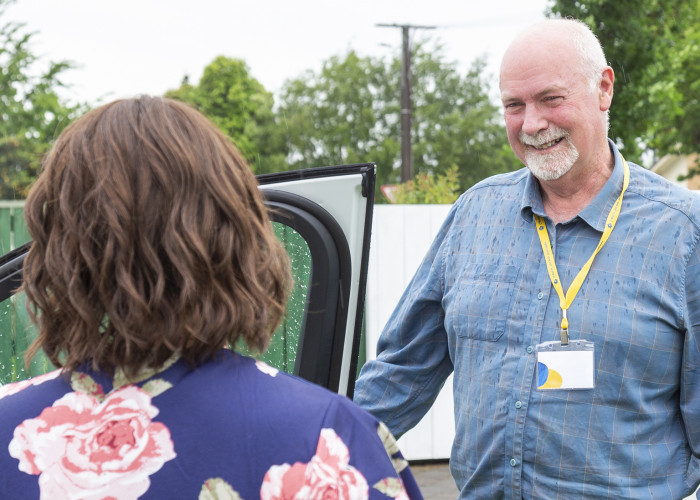 Need transport to treatment?
We have a team of dedicated volunteers who can help you get to your hospital appointments.
Find out more
What we do
The Cancer Society has been operating in Taranaki for the past 80 years. Our modern, eco-friendly centre in New Plymouth is nestled not too far from Mount Taranaki.
Cancer is now the leading cause of death in New Zealand. As we grow older, the likelihood of developing cancer increases.
Each year in Taranaki, there are over 600 people diagnosed with cancer.
Every day at the Cancer Society we help all people with any cancer, their families, whānau and friends to deal with a cancer diagnosis. We advocate for cancer patients, providing a voice on all kinds of issues, including cancer prevention, screening, early detection and treatment. We support people during treatment and get them well again.
We do this through the wide range of core services in supportive care, information and local support groups and connecting people online. We develop and run community health promotion and cancer prevention programmes to keep people well.
Support groups in Taranaki
Referral form for Health Professionals

Our services are available to anyone diagnosed with cancer, family/whānau. Please use this form if you would like to use our services or refer someone else to our services.
If you or a member of your whānau have received a cancer diagnosis, you can just ring us on 0800 226 237. You don't need to be referred by a health professional.
Central Districts - referral form
Cancer Society jewellery range
You can support our work by purchasing items from our jewellery range.
---
Our People
Meet our team providing support services to cancer patients and their whānau.
What we did across Central Districts last year
330,204
Kms driven by Cancer Society volunteers
4,169
Supportive care programme attendees
4,793
Client contacts (face to face, phone, email)
Contact Us
New Plymouth
Follow us on social media
Physical address
71 Lorna Street Westown, New Plymouth, 4343
Postal address
PO Box 5153, New Plymouth, 4343
Follow us on social media
Last updated: July 9, 2021