We are here to support people with cancer and their whānau across Taranaki. We are part of the Central Districts Division of the Cancer Society.
Central Districts Division - Services under Covid-19 Protection Framework - Traffic light information
As an essential health service provider we want to do the best we can to protect our clients during the surge in Covid Omicron numbers.
Our Supportive Care Team are available to provide information, advice and support via phone and email at every alert level.
Home visits from our supportive care team are available under Green and Orange settings, with precautions in place.
Available services under traffic light ORANGE: Taranaki and Te Hāwera
Please be assured our friendly team is still working and available via phone and email to provide support and care to you or a loved one – but that support might look a bit different for a few weeks.
Our Supportive Care team will continue to provide help and support to clients and whānau via phone and video conferencing.
Our shuttle services to cancer treatment will continue and our drivers will be Covid tested regularly and wear masks.
The volunteer driving service will continue with additional precautions in place – please check with your local coordinator.
Cancer support groups/activities can continue at our centres, if they are held after hours. Massage and other therapies will resume once we reopen.
Please don't hesitate to call us on (06) 757 3006 if you need us.
What we do
The Taranaki Cancer Society has been open for the past 80 years. Our modern, eco-friendly centre in New Plymouth is nestled not too far from Mount Taranaki.
Cancer is now the leading cause of death in New Zealand. As we grow older, the likelihood of developing cancer increases.
Each year in Taranaki, there are over 600 people diagnosed with cancer.
Every day at the Cancer Society we help all people with any cancer, their families, whānau and friends to deal with a cancer diagnosis. We advocate for cancer patients, providing a voice on all kinds of issues, including cancer prevention, screening, early detection and treatment. We support people during treatment and get them well again.
We do this through the wide range of core services in supportive care, information and local support groups and connecting people online. We develop and run community health promotion and cancer prevention programmes to keep people well.


We provide a range of free support services for people with cancer and their family/caregivers. We help get people through their cancer diagnosis.
General cancer support visiting service and carer relief.
Women's support service & support groups (North & South Taranaki).
General men's cancer support group.
CanTALK lunches - (North & South Taranaki).
'Prostate Awareness is a Life Saver' (PALS) group.
Transport – including twice-weekly shuttle service to Palmerston North and volunteer drivers within Taranaki.
Living well with cancer education.
Host and support "Look Good Feel Better" workshops.
Support volunteer training.
One-on-one support, patient advocacy and advice.
Emergency financial assistance via grants
Complementary therapy – reiki, oncology massage, and yoga.
A listening ear for patients, caregivers, whānau and family members.
Hat, books and wig library.
Creative classes.
Counselling.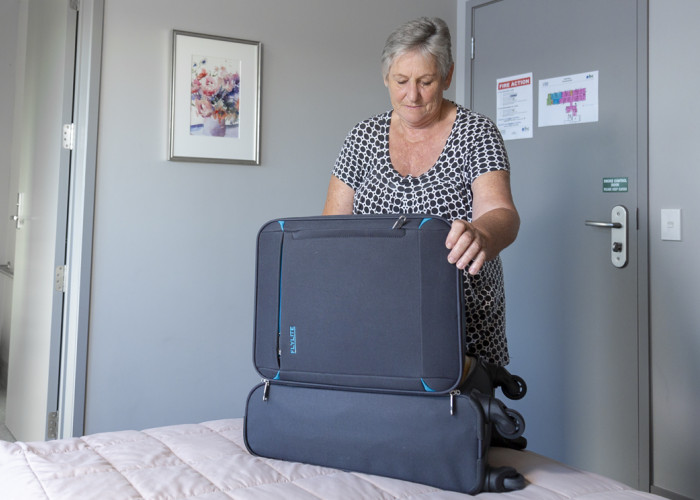 Accommodation
If you have to travel away from home for treatment, we can help you with a place to stay.
Find out more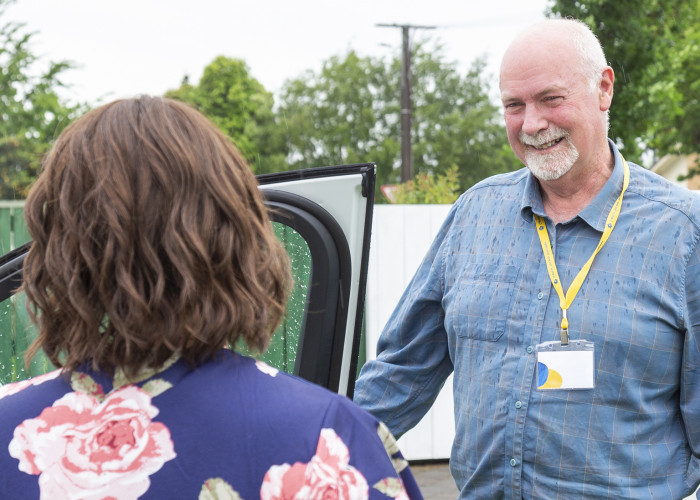 Need transport to treatment?
We have a team of dedicated volunteers who can help you get to your hospital appointments.
Find out more
1,841
people supported over the phone
286,492
Kms driven by Cancer Society volunteers
1,169
supportive care programme attendees
Quick links to all our offices
Last updated: July 26, 2022