Marlene wouldn't let me do much in the garden apart from mowing the lawns. I bought 500 bulbs from down South!

Don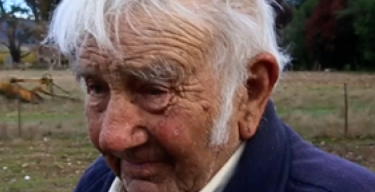 Don donates over 150,000 daffodils each year - and he is still planting
Don Heslop has been growing daffodils for Daffodil Day for over 25 years.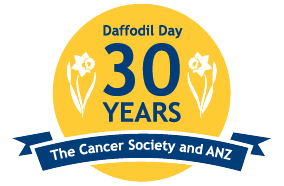 At 93 years old he is still planting more bulbs. Volunteers collect over 150,000 each year.
Don has had his own brush with bowel cancer and also lost his wife Marlene to cancer.
Video Link: https://www.youtube.com/embed/QCypVu-qCzI?autoplay=0&modestbranding=1&rel=0
30 Stories for 30 Years
In 2020 the Cancer Society celebrated the 30th anniversary of Daffodil Day.

It also marked a 30 year relationship with ANZ as the Principal Sponsor of Daffodil Day. We want to thank the team at ANZ for their amazing support.
To acknowledge this we found 30+ people to tell their story. These stories talk about the generosity of everyday New Zealanders making a difference for people with cancer. They talk about the effect of cancer on people and on whānau, they talk about hope, and they talk about the work we do here at the Cancer Society.