Before having my surgery, a double mastectomy, I took my girls on a 'spiritual hikoi' so they can identify where they're from if I'm not here. I'm still here, and my family appreciate all the opportunities created by the Cancer Society.

Nalini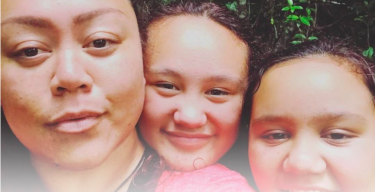 Building memories with her daughters
I was 20 years old, saving for my OE, when I started feeling really tired and putting on weight.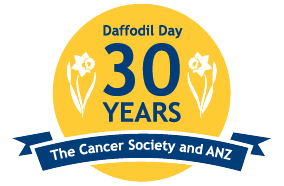 I went to see our family GP who said that, being a 'young Maori woman', I must be pregnant. He decided I was eight months along and due in six weeks. My parents are like 'eight months! We better go shopping!' I was trying to explain to them that I was still a virgin and I couldn't be pregnant. So I went to another GP who actually did a blood test.

My 'pregnancy' turned out to be a 2.5kg cyst, containing hair, teeth and nails. Only one other woman, who lived in the US, had this type of cancer. I was happy to prove the doctor wrong but then I had to deal with cancer.

When I was first diagnosed I was given three months to live, because of how aggressive the cyst was. My thinking was 'we should do a road trip round NZ and I can go bungie jumping. If I'm going to go out, I'll go out with a bang'. But for my family, it was devastating.

Twenty years later at 40, I got breast cancer. This time I was in fear, because I've got children and responsibilities. I decided that this time I really would go galavanting around New Zealand while I had the chance. Before having my surgery, a double mastectomy, I took my girls on a 'spiritual hikoi' so they can identify where they're from if I'm not here. We
visited different marae, went to Cape Reinga to understand the spiritual aspects of leaving this world, and to Rotorua and Taranaki.

That was two years ago. I'm still here, and my family appreciate all the opportunities created by Cancer Society for people like me.
30 Stories for 30 Years
In 2020 the Cancer Society celebrated the 30th anniversary of Daffodil Day.

It also marked a 30 year relationship with ANZ as the Principal Sponsor of Daffodil Day. We want to thank the team at ANZ for their amazing support.
To acknowledge this we found 30+ people to tell their story. These stories talk about the generosity of everyday New Zealanders making a difference for people with cancer. They talk about the effect of cancer on people and on whānau, they talk about hope, and they talk about the work we do here at the Cancer Society.