I ended up facilitating the local cancer support group, where we helped one another over the next ten years.

Hazel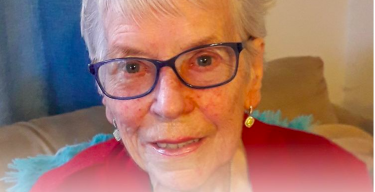 Lymphoedema developed later
Nearly 25 years after my breast cancer surgery I developed lymphoedema.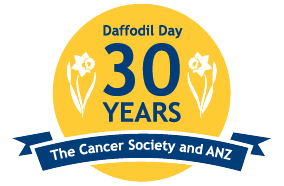 I wasn't advised about it at the time but I remember the surgeon checking my wrist area.It was after a fall that my arm blew up. I had big problems and even the oncologist didn't know what to do.
He directed me to physio, who suggested I see a paid lymphoedema nurse or try the Hospice - which I did. With daily massage, bandaged from wrist to shoulder, I decided to seek out more information. I ended up facilitating the local cancer support group, where we helped one another over the next ten years.
Swelling comes and goes, and cellulitis has resulted at times. It is not always easy to know where to gain support as it can go on for a long time. Massage and 'Healthy Steps' exercise classes have been a massive help. BUT there simply needs to be more lymphoedema support throughout our public health service.
Find out more about lymphodema [link to be added]
30 Stories for 30 Years
In 2020 the Cancer Society celebrated the 30th anniversary of Daffodil Day.

It also marked a 30 year relationship with ANZ as the Principal Sponsor of Daffodil Day. We want to thank the team at ANZ for their amazing support.
To acknowledge this we found 30+ people to tell their story. These stories talk about the generosity of everyday New Zealanders making a difference for people with cancer. They talk about the effect of cancer on people and on whānau, they talk about hope, and they talk about the work we do here at the Cancer Society.