My friendships with the group have helped me through the good and the bad times. We can laugh, cry, scream, shout and no one judges.

Angela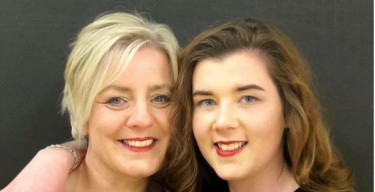 Making the cancer journey a bit easier
I had been ill off and on for about nine months with no answers. After a number of tests they found renal cell carcinoma. I didn't expect that. I felt numb and lost. I didn't know who to talk to and felt lost in the system without support.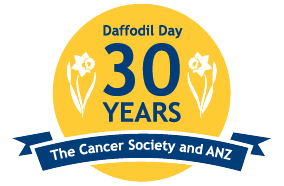 My husband and I went along to a support group at the Cancer Society in Rolleston and were greeted by a wonderful bunch of people. We talked about normal things, not just cancer.
After the meeting I stayed behind to see if I could get more information. I spoke to a wonderful lady there who gave me leaflets and told me about the support the Cancer Society could offer. Not just for me but my family as well.
At last I began to feel normal again. My friendships with the group have helped me through the good and the bad times. We can laugh, cry, scream, shout and no one judges.
Without the support of the Cancer Society our journeys could have been very different. So thank you for all that you do.
30 Stories for 30 Years
In 2020 the Cancer Society celebrated the 30th anniversary of Daffodil Day.

It also marked a 30 year relationship with ANZ as the Principal Sponsor of Daffodil Day. We want to thank the team at ANZ for their amazing support.
To acknowledge this we found 30+ people to tell their story. These stories talk about the generosity of everyday New Zealanders making a difference for people with cancer. They talk about the effect of cancer on people and on whānau, they talk about hope, and they talk about the work we do here at the Cancer Society.