Support Crew is making it easy to get a hand when you or your whānau face a life challenge or a tough time.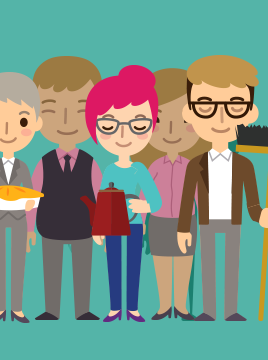 Help a loved one that is doing it tough and they could receive a $50 supermarket voucher
This Christmas we are on a mission to find 50 kiwis to help, plus we have some $50 supermarket vouchers up for grabs
Visit Support Crew to find out more
What is Support Crew?
Support Crew is a free online support platform that helps you to coordinate all those offers of help from family and friends.
New Zealanders are quick to offer help during challenging life events, whether it is a cancer diagnosis, an accident, or the loss of a loved one.
But this help might arrive all at once; include multiple lasagnas and fish pies, and involve a lot of phone calls and emails to coordinate.
Support Crew makes it easy to ask for the help you really need, when you need it – and shows your loved ones exactly how they can help.
How Support Crew works
Create a private support page
Anyone can set up a private Support Page. It's safe, secure, fast and free.
You can ask a loved one to set-up and manage a Support Page for you. They will likely be the ones keeping an eye on you anyway and will now have one place to manage all those offers to help, so it's not all on them.
Invite your crew
Invite friends and family from here or overseas to connect on your Support Page.
Say what you need
You can use our templates to request help with anything from transport to meals to child-care.
Share updates
This can also be the place to share news, accept offers to help and manage visitors. Save time by easily communicating in one place.
Receive help from afar
Our Give Store allows friends and family to organise meals, cleaning vouchers, fuel vouchers, fruit and vege boxes, care packages etc no matter where in the world they live and without needing to live nearby.
Watch the tutorial below to have a look at how the Support Pages work or head straight over to Support Crew to set up a page.
Video Link: https://www.youtube.com/embed/ORFTT_VvrAw?autoplay=0&modestbranding=1&rel=0
Need someone to talk to?
We know that going through cancer is tough and can raise many questions. You are not alone.

We have health professionals to answer your questions and provide the support you need. Get in touch
Last updated: December 13, 2021