We are here to support people with cancer and their whānau. We are part of the Canterbury-West Coast Division of the Cancer Society.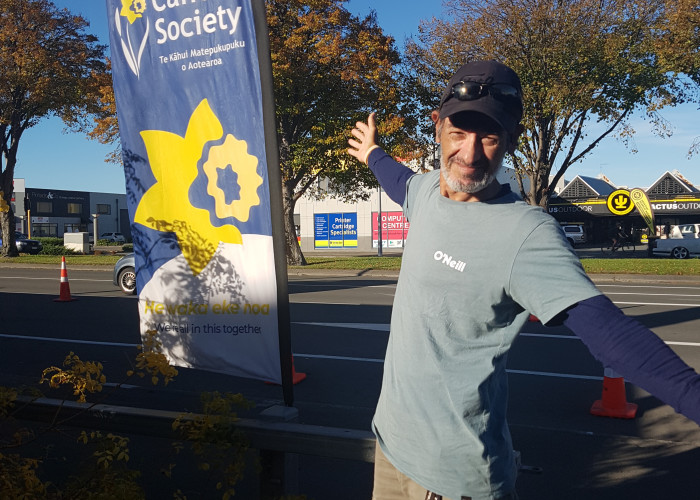 Chris Parata was diagnosed with stomach cancer in 2020
Help us to continue to support those going through a cancer experience like Chris when they need it most
Donate now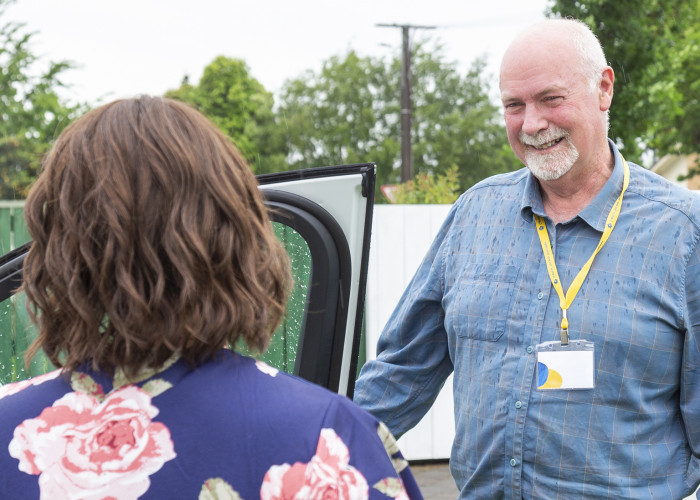 Transport to treatment
We have a team of dedicated volunteers who can help you get to your hospital appointments.
Find out more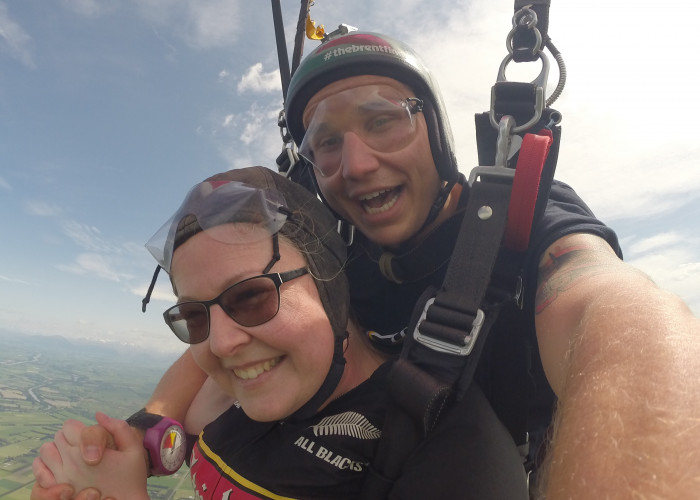 Go to new heights with your fundraising!
Experience the thrill of helping to create a future with less cancer
Find out more
Canterbury/West Coast Division - Services under Covid-19 Protection Framework - Traffic light information
Rolleston Cancer Support Groups
Monthly on the 1st Monday of the month from 10:00am - 11:30am.
Join us for coffee. A group for people with a cancer diagnosis, family and whanau welcome.
12th April
3rd May
14th June
5th July
2nd August
6th September
4th October
1st November
6th December
Location: Cancer Society Selwyn Centre, 6b Kidman Street, Rolleston
Contact: 03 925 9708 or selwyn.centre@cancercwc.org.nz
Held monthly on the 4th Wednesday of the month.
A forum in which to meet and share personal experiences, spouses / partners / caregivers welcome.
Note: meeting details may change and due to COVID-19 some may be on-line in place of face-2-face. Please check the website or contact the Support Group Coordinators prior to attending a meeting.
Location: Tod Lounge, Lincoln Events Centre, Meijer Drive, Lincoln
Contact: Chris (027 437 1254) & Dianne (021 371 254) Ward; selwyn@prostate.org.nz, 03 321 7046, 0800 477 678
Referral form for health professionals

Our services are available to anyone diagnosed with cancer, family/whānau. Please use this form if you would like to use our services or refer someone else to our services.
If you or a member of your whānau have received a cancer diagnosis, you can just ring us on 0800 226 237. You don't need to be referred by a health professional.
Canterbury-West Coast - referral form
What we did in Canterbury-West Coast last year
3,570
nights stayed in Cancer Society accommodation
180,826
KMs driven by Cancer Society volunteers
3,469
people attended supportive care programmes
Subscribe to our Newsletters
Our newsletters are mailed quarterly in February, May, August and November. If you would like to receive our newsletter, please send us your details by email at contact@cwc.org.nz
Quick links to all our offices
Last updated: May 10, 2022