We are here to support people with cancer and their whānau in Hastings, Napier, Havelock North and the wider Hawke's Bay community. We are part of the Central Districts Division of the Cancer Society.
Central Districts Division - Services under Covid-19 Protection Framework - Traffic light information
As an essential health service provider we want to do the best we can to protect our clients during the surge in Covid Omicron numbers.
To ensure we are able to continue providing cancer care and support we have decided to close our centres to the public to reduce the risk of exposure to our clients and staff so we're able to provide on-going support when we are needed most in the coming weeks.
Our centre will close from the end of today (Wednesday March 9th) and reopen on Tuesday April 26th. This may change depending on community transmission rates, but we'll let you know if it does.
Available services under traffic light RED
Please be assured our friendly team is still working and available via phone and email to provide support and care to you or a loved one – but that support might look a bit different for a few weeks.
Our Supportive Care team will continue to provide help and support to clients and whānau via phone and video conferencing.
Our shuttle services to cancer treatment will continue and our drivers will be Covid tested regularly and wear masks.
The volunteer driving service will continue with additional precautions in place – please check with your local coordinator.
Cancer support groups/activities can continue at our centre, if they are held after hours.
Massage therapy will be available in a separate building, please talk to your supportive care coordinator. Massage is currently unavailable in Wairoa.
Above all else, please don't hesitate to call us on 06-876 7638 if you need us.
What we do
Cancer is the leading cause of death in New Zealand. As we grow older, the likelihood of developing cancer increases.


Each year in Hawke's Bay there are more than 900 people diagnosed with cancer.
Every day at the Cancer Society, we help all people with any cancer, their families, whānau and friends to deal with a cancer diagnosis.
We advocate for cancer patients, providing a voice on all kinds of issues, including cancer prevention, screening, early detection and treatment.
We support people during treatment and after, ensuring they are able to move on with their lives once again.

We provide a range of free support services for people with cancer and their family/caregivers. We help get people through their cancer diagnosis.
General cancer one on one support and carer relief.
Transport – including three times a week shuttle service to Palmerston North for treatment and volunteer drivers within Hawke's Bay.
Support groups in Wairoa, Hastings and Central Hawke's Bay.
Living well with cancer education – weekly workshops for people affected by cancer and their supporters, run by experienced Cancer Society staff and psychologists.
Support volunteer training.
Emergency financial assistance via grants.
Complementary therapy – oncology massage.
A listening ear for patients, caregivers, whānau and family members.
Hats, turbans, wigs.
Restorative yoga.
Counselling.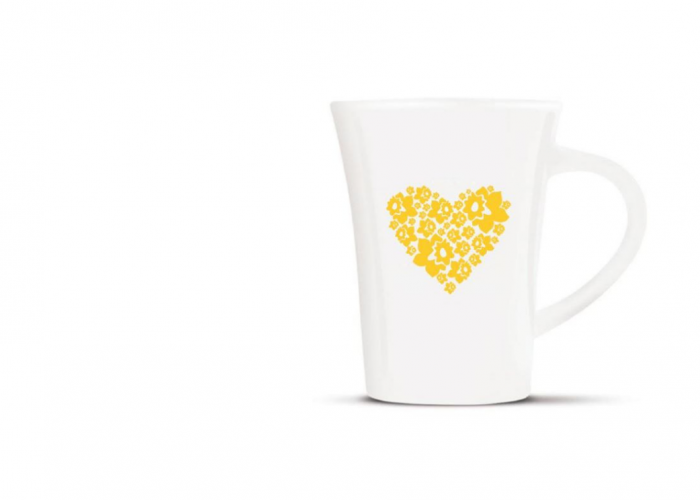 Go to our Cancer Society Hawkes Bay store
Tee shirts, bears, sunscreen and much more to support people with cancer and their whānau
Find out more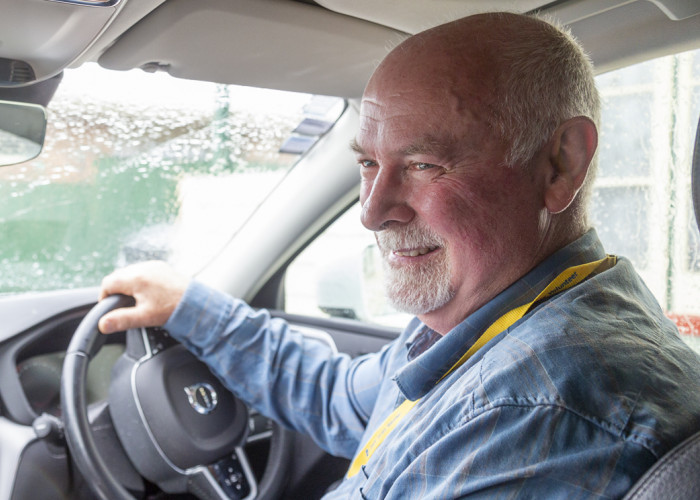 Need transport to treatment?
We have a dedicated team of volunteers to drive you to treatment when your whānau and friends aren't available.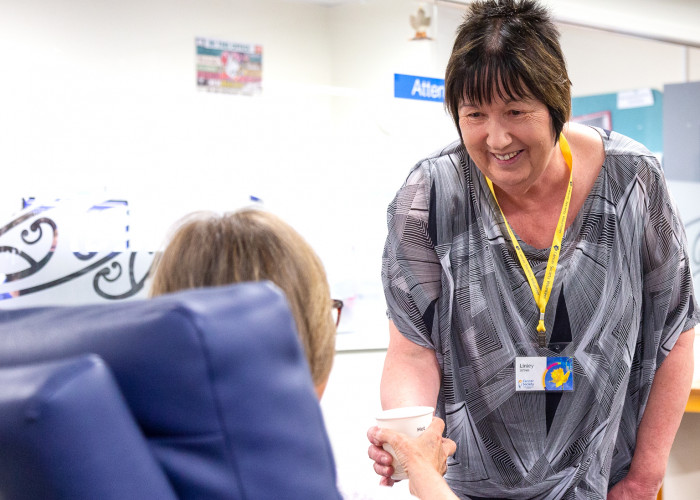 Volunteer with us
You can make a difference. Visit our volunteer portal to see what roles are available in Hawkes Bay.
Find out more
Hastings Cancer Support Groups
Wednesday afternoons 1:30 to 2:30 p,
Get in touch to find out more (06) 876 7638
Sunscreen Pole Application - being SunSmart
Every year thousands of New Zealanders are exposed to dangerous levels of UV radiation while attending community events.
As the organiser of an outdoor event you can help protect your participants, staff and volunteers by adopting a few simple sun protection measures.
Fill out the Sunscreen pole application and send to enquiries.hb@cancercd.org.nz. Your application will be reviewed and we will contact you promptly.
If you would like more guidance around Sunsmart whilst planning your event, have a read of our Sunsmart guide.
We thank you for your support in the prevention of cancer in our region.
1,841
people supported over the phone
286,492
Kms driven by Cancer Society volunteers
1,169
supportive care programme attendees
Quick links to all our offices
Last updated: March 9, 2022