Waiting for your cancer test results, appointments, treatments or to hear if your treatment has been successful can be overwhelming.
Why do I have to wait?
Waiting is part of getting your diagnosis and treatment.
Test results take time. To offer you the best treatment options, your doctor needs as much information as possible about you and your cancer.
Everyone's cancer is different. There is often a waiting time (usually four to six weeks) before you start chemotherapy or radiation treatment.
You may worry that your cancer is growing while you are waiting for treatment. Talk to your treatment team if this concerns you, they'll be able to explain what is happening.
Video Link: https://www.youtube.com/embed/f-nyGIjAlps?autoplay=0&modestbranding=1&rel=0
Waiting is hard
The uncertainty and anxiety of waiting in this situation can be physically, mentally and emotionally exhausting.
It can be hard to concentrate on other things, and often our mind can go into overdrive, sometimes imagining the worst.
Sometimes, waiting can feel very lonely, even with the support of close family/whānau and friends.
Often, people don't want to burden others with how anxious they feel. Your family/whānau and friends may feel helpless about the best way to support you.
Tensions can easily rise as you wait and sometimes this comes out as anger, being impatient, being irritable or withdrawing from those close to you.
Recognise this is a difficult time for everyone.
Waiting for my partner's biopsy result was awful. We tried to make time for each other and have at least part of the day full of normal things.

Maria
Coping with waiting
There are some ways that can help you cope with cancer.
These coping methods include finding a balance between focusing on the problem and distracting yourself.
Focusing on the problem
Reminding yourself about why you have to wait can be reassuring. Set aside a limited time to worry, for example, 15 minutes.
Write down your concerns and make a list of questions. When the time is up, stop and find something else to do.
Try making a list of statements to tell yourself, for example:
I have to wait so they get the right information
waiting for test results means I will get the right treatment
I can handle this
Focusing on something other than the problem
Distracting yourself can be useful when you need to cope with waiting and cannot get an answer right away.
Keep yourself busy with activities or try meditation and relaxation.
Saying a mantra or words of encouragement to yourself may be helpful. Some examples are:
I am in charge of how I feel, and today I choose to feel calm and relaxed
I can handle this one step at a time
I will breathe in confidence and breathe out the doubt.
I can find peace through prayer and meditation
I can find solutions to some things, accept what I can change and not pay attention to what I cannot change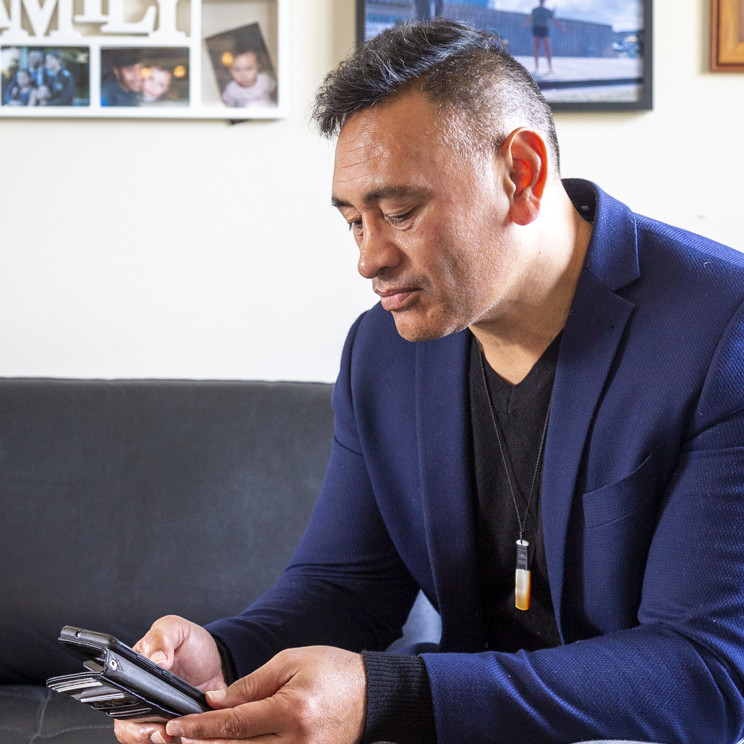 Some practical tips to help with waiting
There are some things you can do to help ease the frustration and uncertainty of waiting:
after a test, ask when you can expect results

ask for a contact number to call if you haven't heard anything in the expected time
make a list of all the people in your treatment team and how to contact them
bring along a list of questions you want to be answered to your appointments
bring a family/whānau member or friend with you to keep you company
bring along something to do while you wait
find a support person who can come to appointments to help you remember information and you can talk to about it later
A breathing exercise to try
In this exercise, you are going to focus on slow, controlled but natural breathing. It's up to you, but people sometimes find it easier to close their eyes during this exercise.
focus your attention on your breathing, feel the air coming into your body and then leaving again

breathe in slowly for a count of three

hold the breath for a count of three
breathe out slowly for a count of three - do not force or blow your breath out
As you breathe in, raise your shoulders and hold them for the count of three. As you breath out, relax your shoulders back down.
You might like to imagine warm water running down your back – gently soothing and softening the tension in your shoulders as you relax.
Repeat this exercise three to five times or until you feel relaxed.
Need someone to talk to?
We know that going through cancer is tough and can raise many questions. You are not alone.

We have health professionals to answer your questions and provide the support you need. Get in touch
Last updated: December 22, 2022