If your partner has cancer, you may find that cancer and its treatment affect your sexual relationship.
How could my partner's cancer affect our sex life?
How it affects your sex life will depend on the type of cancer, treatment, and side effects.
Tiredness, pain, and medications may make your partner lose interest in sex during and after treatment. It can also change how they are physically able to have sex.
For you, the stress of caring for someone with cancer may mean that you cannot think about anything else and lose interest in sex.
Talking openly with your partner about sex can help.
It was difficult being both my partner's carer and sexual partner. Getting that feeling of intimacy back was a challenge.

Matthew
You might find it helpful to speak with a counsellor or sex therapist. We have free counselling available for people affected by cancer. You could have counselling on your own or with your partner.
Sex and physical changes
Many people worry that touching their partner will cause pain.
Talk to your partner about any fears you have about being intimate.
Many people feel embarrassed talking about their sexual needs, but being open can help you identify changes you need to make.
These changes may only be temporary. If they are long-lasting or permanent, you can find new ways to enjoy sex.
Recovery can take time. Talk with your partner about how they feel and if they need time and space to recover from treatment.
Sex and body image
A person's body may change after cancer treatment, making them feel embarrassed about their body or not as confident as before.
Your partner may need to be told that you love them and find them attractive despite the physical changes from cancer or treatment.
If you no longer feel sexually attracted to the person with cancer, it may be helpful to talk with a trusted friend or a counsellor about how to handle this.
Tips to help bring back the intimacy
If you support your partner with their personal care, such as helping them shower or go to the toilet, this can change the way you feel about having sex.
One way to restore the closeness and intimacy in your relationship is to spend time alone together.
Ask yourself what spending quality time together looks like for you and your partner. It could be things like:
going out for dinner, if your partner is well enough

watching a movie together

giving each other massages
reading the newspaper together
looking through photo albums together
talking about how you first met or your first dates
going to an adult shop together and see what is available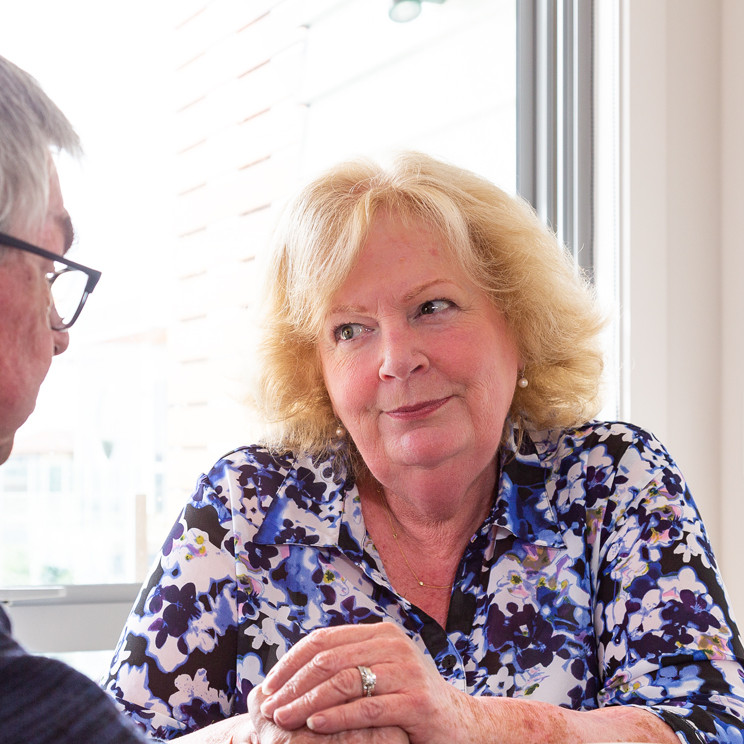 Need someone to talk to?
We know that going through cancer is tough and can raise many questions. You are not alone.

We have health professionals to answer your questions and provide the support you need. Get in touch
Last updated: December 22, 2022