On Saturday 1st July the Capital2Country Scooter Safari will see 170 riders take on the mighty Remutakas...on 50cc scooters.
Starting at the Ākau Tangi Sports Centre, riders will cover 181km over one day, conquering the 555m peak of the Remutaka Ranges before meandering through the lowlands of Wairarapa in winter conditions and finishing in Masterton.
Scooter Safari was born in the South Island and started as a tribute to friend Blair who was scooter mad and didn't complain about his lot-in-life. When Blair was diagnosed with bowel cancer, his mates decided they would band together and create the greatest 'pain in the ass' fundraiser they could think of to honour his cancer journey.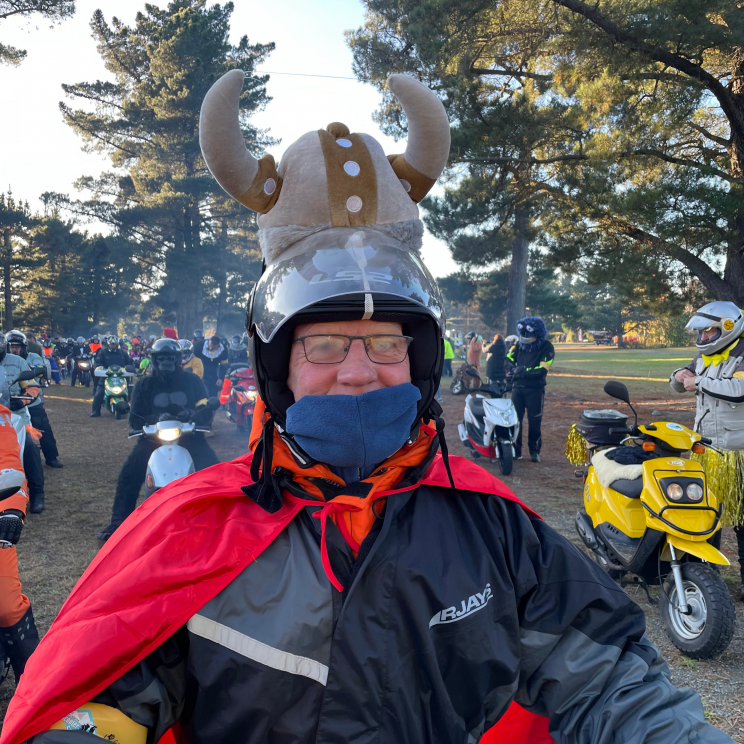 The first ride in 2009 saw 32 riders make the maiden voyage through Arthur's Pass to the West Coast. Since then, the coast-to-coast event has snowballed with over 250 scooters taking part each year and raising over $1.4 Million dollars for the Cancer Society, to date.
The Wellington Cancer Society team thought it was time to turn the starter key and bring the event to scooter riders in the North Island.
Mandy Evans, Fundraising Events Lead at the Cancer Society Wellington said, "Every year we see more people come through our doors who need our support, so community events like these are becoming more important than ever.
We are thrilled to be able to offer riders the opportunity to raise funds for those with cancer while taking on the formidable Remutakas. It's going to be a tough test of endurance, and a whole day of fun."
Every dollar raised through the Capital2Country Scooter Safari will go towards life-saving cancer research, supportive care services and education and awareness programmes.
Whether it's driving someone to treatment, free specialist advice and support for cancer patients, or accommodation when undergoing treatment far from home - the Cancer Society is here to help.
Register or find out more about the Capital2Country Scooter Safari at https://www.c2cscootersafari.org Limited registrations are available.