When you've been diagnosed with cancer, it can feel like there's a lot to take in. One thing that can get missed is information on lymphoedema, a condition that can affect people who've been treated for cancer. We spoke with Louise Quertier, a Cancer Society massage therapist, to find out more.
What is lymphoedema?
Lymphoedema occurs when the lymphatic system is not working properly due to damaged or removed lymph nodes. For people with cancer, this can be brought about by surgery or radiation although not everyone who has had these treatments will develop the condition.
"If you've had treatment on your leg, then it's possible this area may be affected however it won't affect any other area," says Louise.
The lymphatic system carries fluid that contains a type of white blood cell throughout the body and filters them through the lymph nodes. These cells help fight infection and disease, and also get rid of waste products and proteins from cells.
What to look out for
"We say to look out for H.A.T. Is your limb feeling heavy, achy or tight in an area where you've had treatment? Lymphoedema can be treated and managed and, if caught early enough, can be reversed so it's important to be seen by a health professional" says Louise.
You should also look out for skin changes (feeling as though your skin is tight or stretched), swelling, pain or tension in the affected area.
As the lymph is located close to the skin, infections should also be brought up with your doctor. Signs of an infection include:
Redness or warmth
Swelling
Pain or discomfort
Red streaks that track up or down from the affected area
How to look after yourself
While cancer treatment does not directly cause lymphoedema, there are some precautions you can take to lower your chances of developing the condition.
"Lymphoedema is a lifelong risk after cancer treatment and can be brought on from trauma. For example, avoid having blood tests or pressure tests taken from an at-risk area, as well as tight clothing, watches and sunburn – things that would be innocuous to someone who hasn't had cancer."
This includes:
Keeping your skin clean and well moisturised
Wearing gloves in the garden
Using an electric razor to shave
Using insect repellent and sunscreen
Avoiding injury to your limb
Avoiding extreme cold or heat
Using antiseptic on any cuts or grazes
No injections, blood pressure tests or blood tests in the affected area
Final thoughts
While the idea of lymphoedema can be frightening, it's important to note that most people who have surgery or radiation treatment will not get lymphoedema.
The first step is education. Speak with your supportive care nurse for more information or attend a Cancer Society lymphoedema talk.
These meetings are run every month by physiotherapist, Renee Wood, and take about 45 minutes. Each session breaks down lymphoedema, its causes, what to look out for and how to manage the condition. You can see dates for the next information sessions here.
For more information or to find therapists in your area, visit Lymphoedema New Zealand.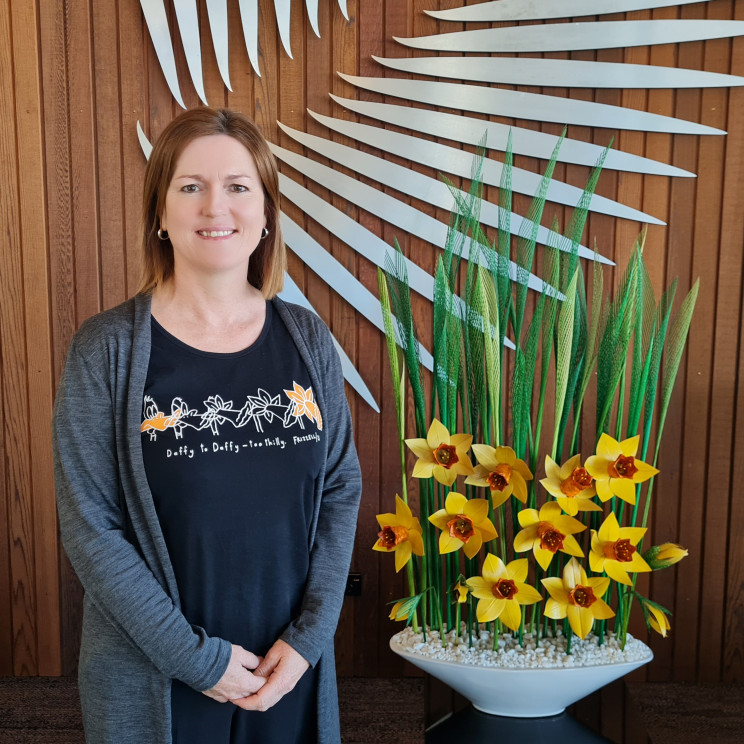 Lymphoedema can be treated and managed and, if caught early enough, can be reversed so it's important to be seen by a health professional

Louise Quertier, Cancer Society massage therapist