Auckland-based economist Julian Grennell has been appointed as the new President and Chairman of the Cancer Society of New Zealand.
Grennell (44) is Deputy Chair of the Cancer Society Auckland and Northland (CSAN) and has been on the Cancer Society of New Zealand Board since March 2023.
He is also a member of the Advisory Board with Cancer Trials New Zealand and is a Director and former Chair of the Auckland Cancer Society Research Centre (a CSAN partnership with the University of Auckland).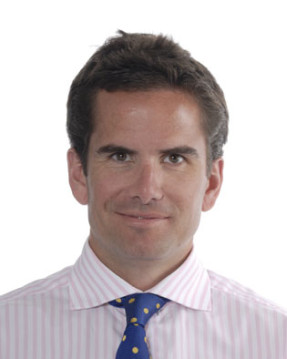 Grennell says his involvement in the cancer sector, like many, stems from his personal experience. His family has been significantly impacted by cancer, and Julian has had major surgery to avoid a generally fatal form of gastric (stomach) cancer.
"I was keen to support the amazing work the Cancer Society and its staff and volunteers do. I could go and hold a bucket for donations, which is hugely helpful, but I wanted to help in a more significant way," Grennell says. "My involvement in governance evolved quite naturally – as my understanding of the services and purpose of the Society grew, I was better able to leverage my personal and professional experience to support it."
Grennell says a primary focus of the Cancer Society of New Zealand is to support and promote research, which is critically important in helping prevent and treat cancer.
"I am keen to further deepen and develop our support of the cancer research community in New Zealand."
He is also keen to see a continued focus on reducing inequities in cancer outcomes, continued leadership on initiatives to reduce the incidence of cancer in New Zealand, and for the Cancer Society to highlight and lead conversations on evolving matters in the cancer ecosystem, such as the increasing prevalence of cancer among younger people.
Grennell takes over the reins from Alister Argyle, who retired last month having been a member of the Board since 2016 and National President since 2020.
Cancer Society of New Zealand Chief Executive Rachael Hart acknowledges Argyle's service and in particular "the steady hand he held for the Cancer Society through the difficult years of Covid-19."
"Julian brings a new perspective and deep business acumen to help us in the current climate as we continue to evolve our services to respond to the communities we serve," says Hart.