We are pleased to announce the recipients of the National Research Grant Round 2023
Professor Zimei Wu
Read about Professor Zimei Wu, one of our grant recipients.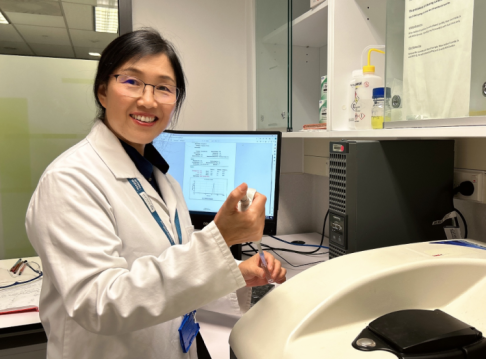 Professor Zimei Wu
Translating a nano-cocktail therapy towards the clinic to eradicate triple-negative breast cancer
Triple-negative breast cancer is the most aggressive subtype of breast cancer. Chemotherapy is the mainstay of treatment, however, patients suffer from severe adverse effects. Meanwhile, tumour recurrence remains a roadblock to successful treatment. In previous work, we have demonstrated that nanomedicine-mediated delivery can specifically direct a drug cocktail to tumour cells, while sparing the normal tissues. We also identified potential nano-cocktails that can kill cancer cells particularly cancer stem cells, the 'bad seeds' that are left behind by conventional chemotherapy, therefore preventing cancer recurrence. In this cross-disciplinary research, we will optimise our nano-cocktails in clinically-relevant tumour models established from the tissues of New Zealand patients (including Māori) in preparation for taking this work to the clinic. New Zealand has one of the highest mortality rates of breast cancer globally with ethnic disparities in Māori and Pacific populations. A well-tolerated therapy capable of reducing cancer recurrence will bring significant health and socio-economic benefits to the country.