We are pleased to announce the recipients of the National Research Grant Round 2023
Dr. Alistair Brown
Read about Dr. Alistair Brown, one of our Post-Doctoral fellowship recipients.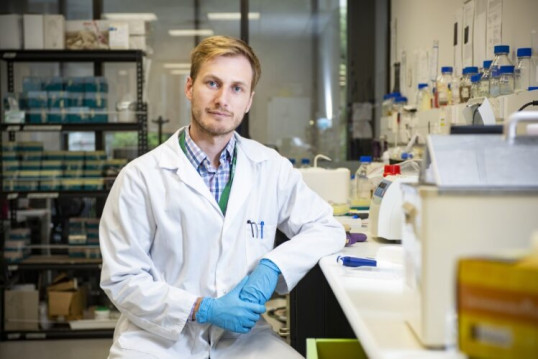 Dr. Alistair Brown
A synthetic biology approach to the synthesis of C-nucleoside therapeutics
This project aims to develop an advanced synthetic biology platform to discover and sustainably produce novel drug candidates called nucleoside analogues, which have the potential to treat various types of cancer. Nucleoside analogues, such as gemcitabine (used to treat a variety of cancers) and New Zealand's own mundesine (used for T-cell lymphoma), are potent drugs. However, certain classes of these compounds are challenging to synthesise using traditional chemistry approaches. In this project, we will utilise a strain of Escherichia coli bacteria that has been engineered to create a nucleoside called minimycin and then further modify this bacterium to create new nucleoside analogues. The resulting nucleoside analogues will then be tested for anti-cancer activity. This work will foster nation-wide collaborations, generate translatable intellectual property, and support outreach activities.