We are pleased to announce the recipients of the National Research Grant Round 2023
Dr Olivia Burn
Read about Dr. Olivia Burn, one of our Post-Doctoral fellowship recipients.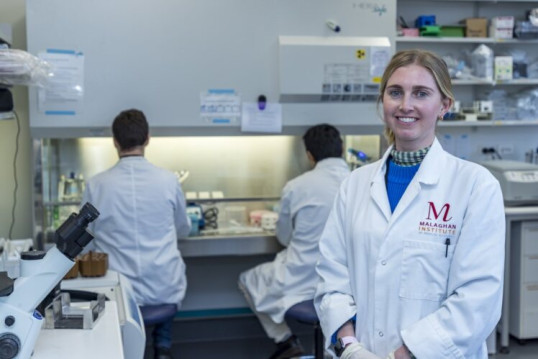 Dr Olivia Burn
Unique mRNA vaccine approach to enhance the effectiveness of immunotherapy in liver cancer
Liver cancer is a significant health concern in New Zealand, particularly for Māori, where diagnosis rates are high and survival rates are low. While new drugs that stimulate the immune system (immunotherapies) offer a ray of hope for improved outcomes, it is increasingly clear that, for most patients, these treatments alone may not be sufficient.
With the support of a Cancer Society Post-Doctoral research fellowship, Dr Olivia Burn is embarking on a new research project aimed at addressing this challenge. Dr Burn's research will leverage a recent discovery made by New Zealand and Australian researchers, including herself, involving modifications to an mRNA vaccine platform to induce targeted immune responses in the liver. As these responses have been associated with positive outcomes in liver cancer patients, Dr Burn will assess whether these unique vaccines can combine effectively with approved immunotherapies for liver cancer treatment.
Recognising the complexity of liver cancer development, Dr Burn has initiated a collaboration with world-renowned liver cancer researcher, Assistant Professor Amaia Lujambio at the Tisch Cancer Institute at Mount Sinai in New York. This collaboration provides a unique opportunity for in-depth experimentation using the state-of-the art liver cancer models available in the Lujambio laboratory, before bringing these innovative models back to the Malaghan Institute in Aotearoa-New Zealand for further project refinement.
This collaboration between the Malaghan Institute and the Tisch Cancer Institute highlights the strength of international cooperation in the battle against one of the most challenging forms of cancer. Dr Burn and her colleagues aim to usher in a new era of hope and improved outcomes for liver cancer patients, not only in New Zealand but across the globe.