The Cancer Society Marlborough is here to support people with cancer and their whānau through a range of support services and programmes.
Counselling in Marlborough
Counselling is available to both people with cancer, their partners, family/whānau or support people. We fund up to four counselling sessions per person.
If you've just received a cancer diagnosis, are currently having treatment or your treatment has finished, we're here to help.
Get in touch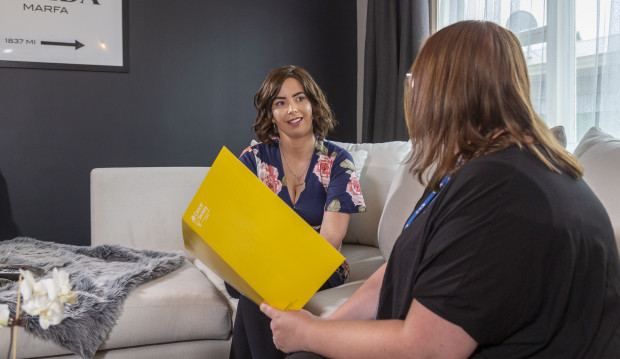 Programmes and support groups
If you are living with a prostate cancer diagnosis or supporting someone who is, there is a support network ready to help you navigate your journey.
Seeking advice or information, or just someone to listen? We're here to help, please get in touch or join us at the support group meeting.
For more information contact Murray Eyles on 027 608 5667 or marlborough@prostate.org.nz
When: First Tuesday of each month @ 7:15pm
Where: Cancer Society Blenheim, 76A Maxwell Road, Blenheim 7201
Cost: Free
This exercise programme is run by exercise professionals with a special interest in assisting men with prostate cancer to live healthy and well. These weekly sessions are for those living with or affected by prostate cancer who would like to improve their strength in a supportive and friendly environment.
When: Mondays at 6pm & Wednesdays 10.30 am
Where: Marlborough Lines Stadium 2000, Kinross Street, Blenheim
Cost: $10 per class*
For more information and prior to attending your first class please contact Murray Eyles via email: marlborough@prostate.org.nz
* Funding is available for session costs via application to Prostate Cancer Foundation NZ www.prostate.org.nz . Men with other cancers can apply to Cancer Society Marlborough for funding on 03 579 4379 or marlborough@cancersoc.org.nz
For more information contact marlborough@cancersoc.org.nz or call (03) 579 4379
'Live Stronger' (pink edition) is a weekly exercise class, specifically designed for women diagnosed with cancer. All fitness levels are catered for but if you have any concerns about your suitability please discuss them with your physiotherapist, GP or Cancer Specialist Nurse.When: Wednesdays (1st class 23rd February 2022)Time: 6.00-7.00pmVenue: Stadium 2000, Kinross Street, Blenheim.Cost: $10* per class For more information please contact our office or Paula Olliver, on pjolliver@gmail.com / 027 231 3903
*funding is available via application to Cancer Society Marlborough on 03 579 4379 or email: marlborough@cancersoc.org.nz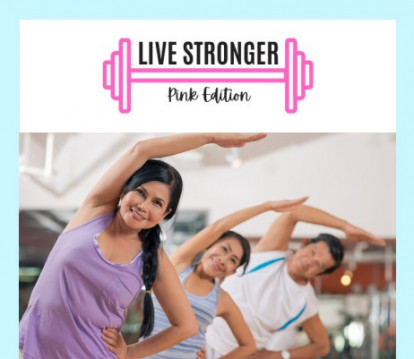 Kia ora - E te iwi helps whānau increase knowledge about cancer and its treatment, what services and support are available, how to cope with side effects, and how to live life well.
This inclusive forum is about whānau coming together to kōrero, in a safe environment, to share and support each other and hear from local health professionals and services.
Our programme, Kia Ora – E te iwi, provides the opportunity to work with our DHB and Iwi/Māori health providers. Please contact our office at marlborough@cancersor.org.nz or call (03) 579 4379 for details of the upcoming hui for 2022.
Lymphoedema is the swelling of a part or parts of the body that occurs when the lymphatic system is not working properly. If your lymph nodes are removed or damaged during cancer treatment, you may get lymphoedema.
Please contact us for more information (03) 579 4379 or marlborough@cancersoc.org.nz
For more information on Lymphoedema, click below.
A number of peer to peer support forums are available in Marlborough. Please get in touch with us or join our database to hear of upcoming speakers, events and local group meetings:
Marlborough Prostate Support Group

Breast Cancer Support Group (virtual)

Simply the Breast Dragon Boat team

Living Well with Cancer/ Kia ora e te Iwi wānanga
This support group is for those in Marlborough who have experienced a breast cancer diagnosis and would like to connect with others and receive support.
When:Every second Tuesday, 7pm – 8pm.
Where: In-person meeting at Cancer Society rooms, 76a Maxwell Road, Blenheim. A Zoom link available, please contact marlborough@cancersoc.org.nz to request this.
For more information or to register, contact Cancer Society, Marlborough on 03 5794379 or email pjolliver@gmail.com
Blue Brothers was established to promote group exercise and movement opportunities for all men living with cancer. The goal is to foster camaraderie, connection and offer mental health and well-being support to members living in the South Island, New Zealand.
For more information visit: https://www.bluebrothers.org.nz/
Last updated: September 7, 2023