There are a whole range of things that you can do to reduce the risks of cancers that affect men. Here we provide advice on ways men of all ages can stay healthy.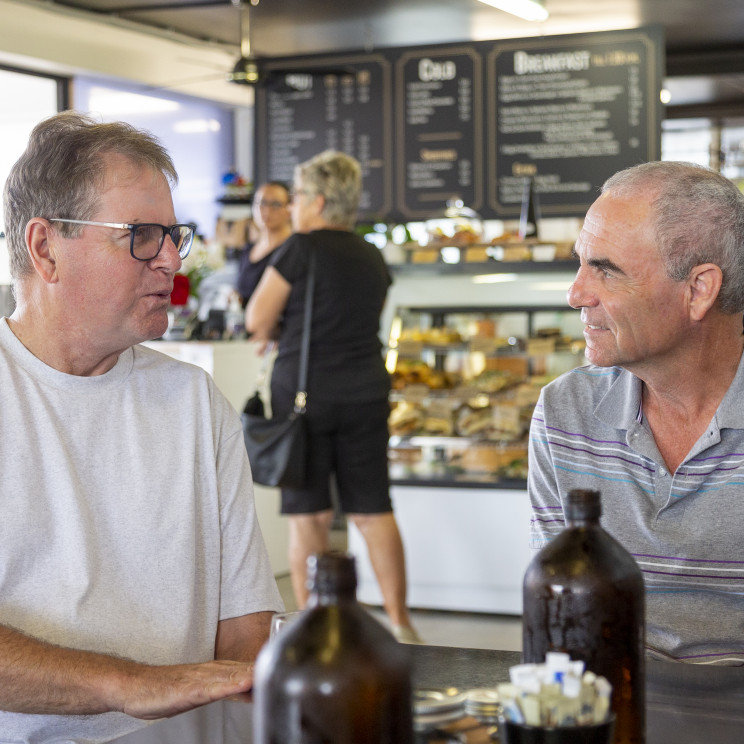 Check your prostate
Being aware of the symptoms of prostate cancer could save your life. The main thing to remember is that if you have any concerns, no matter how small, you should get them checked out by your doctor. Prostate symptoms include problems peeing or blood in your pee or semen and although many conditions cause these symptoms, don't ignore them.
If you have prostate symptoms, checks usually involve a blood test (called the PSA test) and a digital rectal examination (DRE).
Make sure to tell your doctor if you have a strong family history of prostate cancer. You may be at higher risk and may need tests starting from an earlier age, usually 40.
PSA test
Considering a PSA test and you have no prostate symptoms or family history of prostate cancer?
You can choose to have a PSA test. Deciding whether to get checked for prostate cancer is different for everyone. It's good to talk with your GP and know the benefits and risks of getting checked. People who choose to have a PSA test are usually tested every 2 years, starting at around age 50.
Find out more about checking your prostate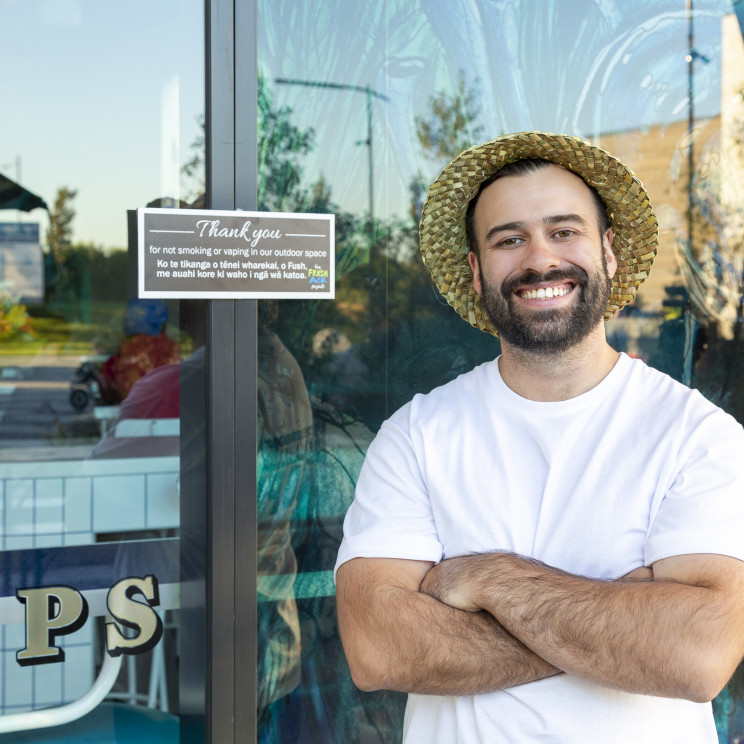 Be Smokefree
Tobacco smoking is the greatest preventable cause of cancer in New Zealand. Quitting smoking is one of the most important things men can do to reduce their risk of cancer. It is never too late to stop, and every attempt is a positive step towards quitting permanently. With help and support, you can quit for good.
Make your home and car Smokefree and protect yourself and your loved ones from the harmful effects of smoke.
Be Vapefree
Alongside being Smokefree, it's good for your health to be Vapefree. Vaping is the process of breathing in vapour produced by a vape (also called an e-cigarette). Vaping is not suitable for children, teens and non-smokers as it is addictive and may damage the lungs.
Find out more about being Vapefree

Vape to quit
Vaping can help some adults quit tobacco smoking. It is less harmful than smoking. There may be a transition period when you smoke and vape at the same time. But make sure to switch completely from smoking to vaping and aim to eventually be Vapefree.
Take part in bowel screening
Bowel cancer is a common cancer in men in Aotearoa/New Zealand. Men are more affected than women, but many bowel cancers can be prevented.
New Zealand has a free bowel screening programme available every two years for those aged 60 to 74 years. If you are Māori or Pacifica, you will be offered bowel screening starting from age 50 years in 2023. This simple test, which is sent to your home to do yourself, looks for early signs of cancer before it has developed and before you have any symptoms. It can save your life.
Some men are at higher risk of bowel cancer due to a strong family history or because of some medical (genetic) conditions. Ask your GP whether you need to have more regular tests from a younger age.
Men of any age - including young men - should visit their doctor if they have any signs or symptoms of bowel cancer.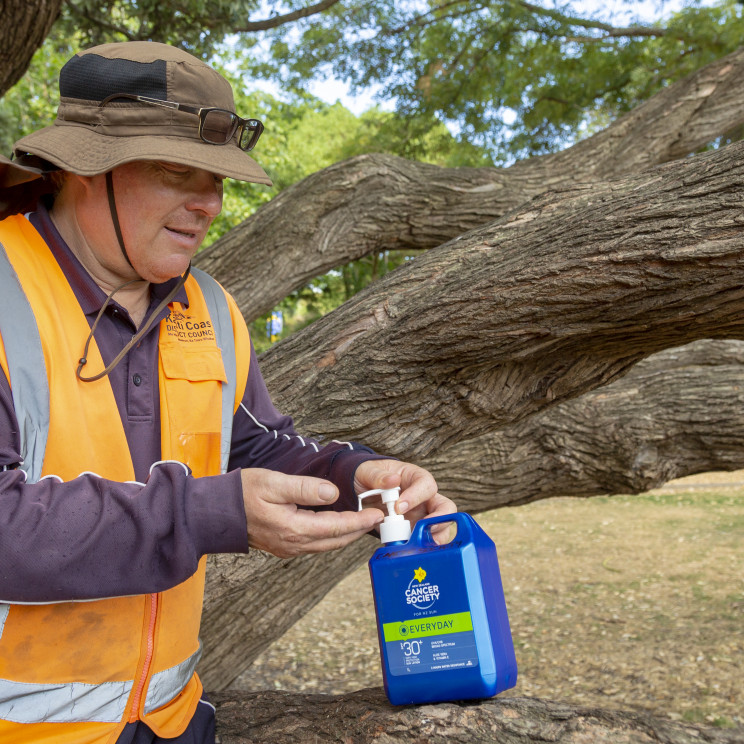 Be SunSmart
We have the highest melanoma skin cancer rates in the world. Skin cancers are more common among men than women in New Zealand, perhaps because men tend to spend more time outside unprotected. The cause of over 90% of skin cancer is too much exposure to UV radiation from the sun, but you can take steps to protect yourself.
Be SunSmart (Slip, Slop, Slap and Wrap) when you are outside from September to April. Protect yourself year-round if you spend a lot of time outdoors and when in the mountains, on the water or around reflective surfaces like snow, ice, concrete and sand.
Talk to your employer about adopting a SunSmart workplace policy and have SunSmart sports and events.
Find out more about being SunSmart
Find out more about SunSmart workplaces
Find out more about SunSmart sports
Find out more about running a SunSmart event

Check your skin
Regularly check your skin for new or changing spots, and moles and sores that do not heal. If you notice any changes in your skin, talk to your doctor.
Eat healthy
Eating healthy food/kai and being a healthy weight can help reduce your risk of at least 12 different cancers. Most of us try to eat well, but it is not always easy. Unhealthy food is everywhere, and it is cheap and excessively marketed.
You can:
eat a diet rich in wholegrains, fruit, vegetables, nuts and beans (lentils and legumes)
limit 'fast foods' and other processed foods high in fat, starches or sugars
limit red and processed meat
limit sugary drinks
avoid or limit alcohol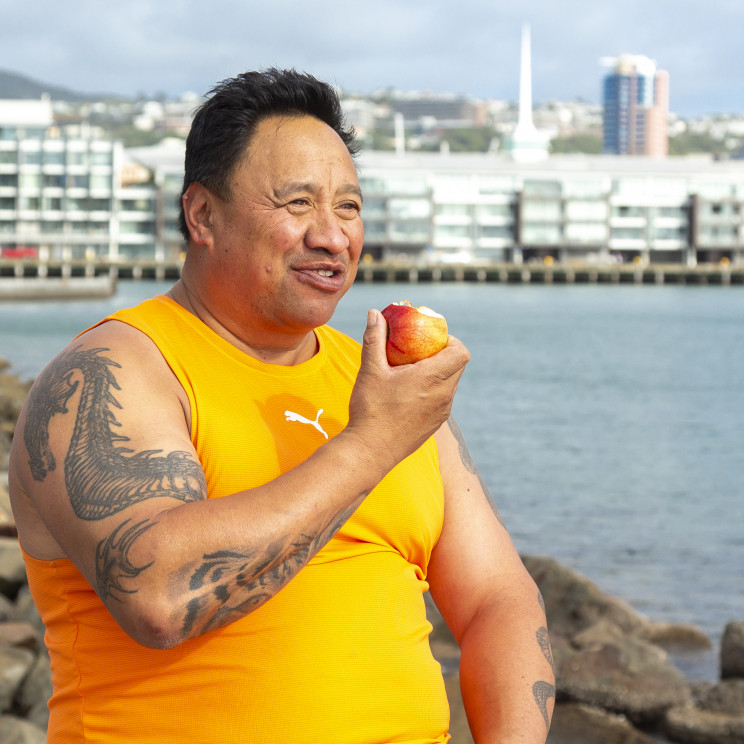 Drink less or no alcohol
Alcohol causes cancer. Not drinking or drinking less alcohol reduces your risk of many cancers.
There is no safe level of drinking alcohol in relation to cancer.
If you choose to drink, stick to lower risk drinking advice from Te Whatu Ora / Health New Zealand. But remember that drinking at this level is just a guide. Individual risk depends on many things such as your age, genetics and the environment in which you live.
Be active every day
Being active is important for the health of you and your whānau, and can protect against several different cancers including weight-related cancers. Moving your body is one of the most important things you can do to reduce your risk of cancer.
It's important to be active every day. Keeping active includes daily activities like taking the stairs at work, gardening, as well as sports like cycling and rugby. It is never too late to increase your activity levels.
Need someone to talk to?
We know that going through cancer is tough and can raise many questions. You are not alone.

We have health professionals to answer your questions and provide the support you need. Get in touch
Last updated: January 9, 2023