The effects of cancer are wide-reaching and devastating, but we can all make a difference and take action in the face of adversity.
We're so thankful for every bit of support we receive. To recognise businesses who make regular and generous payments, we've set up our Local Heroes programme.
How it works
All it takes to be involved are payments starting from $500 (+GST) for two consecutive years to the Cancer Society of Otago and Southland.
That's it. Just two payments over two years.
| | |
| --- | --- |
| Local Hero partnership | Annual support |
| Bronze Partner | $500 — $2,499 |
| Silver Partner | $2,500 — $4,999 |
| Gold Partner | $5,000 — $9,999 |
| Platinum Partner | $10,000+ |
Choose your workplace cancer ambassador
Recruit an employee to become a Workplace Cancer Ambassador to work alongside the Cancer Society to help reduce the incidence and impact of cancer.
We will provide easy workplace fundraising campaigns, and the Ambassador can select one or more of our quarterly campaigns to roll out in your workplace.
How we help those affected by cancer
The Cancer Society provides a wide range of support and resources for people and their families facing a cancer diagnosis.
We help people with cancer and their families/whānau understand more about their cancer, treatment options, and navigating the health care system.
If you are facing cancer, we can offer you...
Time to listen and to discuss your individual / family whānau situation and support needs with one of our health care professionals. On the ground, face to face in your community. Whilst we cannot provide home help and personal care, we can connect you with local services that can assist you in making an assessment as to your needs.
Practical information
To provide you with evidence-based information on cancers and emotional support that is written in simple plain terms Daffodil House A 'home away from home', when receiving treatment in Dunedin. This facility is warm and inviting, especially of value for those receiving radiotherapy or treatment over an extended period of time. If you would prefer alternative accommodation, we can also assist.
Mental and emotional support
Facing a cancer diagnosis can be quite overwhelming for any person. We can either connect you with services for longer-term support or short-term counselling that may help provide you with strategies to cope better during times of change and uncertainty
Support programmes and groups
Providing a way to connect you with others in your community to learn ways to cope or just chat about your experiences in a supportive environment.
Advocacy
If you are struggling to understand medical language, getting to appointments, wanting someone to be with you at appointments, waiting for information or results – then we can help.
Navigating community service providers
Assistance with the Ministry of Health We can connect you with local services that may be able to assist you in other aspects of your life during this time Helping you to know what financial subsidies are available to you with regard to travel and accommodation when travelling for treatment, or if you need assistance to source a head covering or wig, or a breast prosthesis.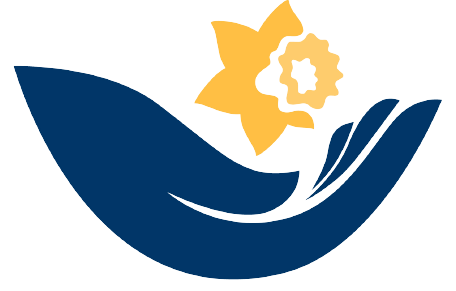 Every person's cancer experience is different, and we work to meet their support needs. We don't have a one-size-fits-all approach, because cancer isn't one-size-fits-all.
We're passionate about helping people and their families with
cancer. We have trained healthcare staff to help people
in their homes and in their communities. Our team provides
one-on-one support – we're there when we are needed.
Sometimes, we find ourselves needing a bit of help too so that we can provide these services. That's why we're asking if you'd like to become one of our Local Heroes. Without your business support, it's difficult for
us to continue providing these vital services.
Are you ready to be a Local Hero?
Get in touch with our team to arrange your payment and we'll prepare a recognition pack just for you. 100% of the funds donated will go to the Cancer Society Otago and Southland.
To get started, email localhero@cansoc.org.nz