Cancer Society is a place that offers services and support, funds life-saving cancer research and is on a mission to save more lives.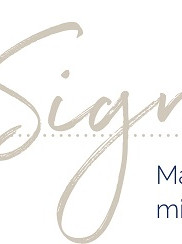 Signature Programme: give monthly
Make your mark on the mission to beat cancer.
Every year over 25,000 New Zealanders are diagnosed with cancer.
Thanks to the generosity of supporters like you, they can receive free support from our team of experienced nurses, transport to treatment and accommodation when travelling far from home for treatment.
By joining Cancer Society's Signature Programme with a monthly donation, you become part of a community of New Zealanders making their mark on the mission to beat cancer.
It is an incredible gift to support New Zealanders facing cancer today and to help protect future generations.
Signature Programme FAQs
Cancer Society is a community-funded charity. We rely on the generosity of supporters like you to provide crucial help to cancer patients and families.
Despite all the modern technology available today, talking directly with people about the need for cancer services and finding life-saving cancer treatments is one of the most effective ways to inspire them to become a regular donor.
Our door-to-door team are following all Covid-19 guidelines, ensuring the health and safety of the public and themselves.
If you have any questions or concerns about our fundraising, please don't hesitate to contact us by phoning 0800 123 230 or emailing signature@cancer.org.nz.
Monthly support for Cancer Society is vital to the funding of services and cancer research – allowing Cancer Society's most critical work to continue.
Regular giving means setting up a regular, automatic gift to Cancer Society for an amount of your choosing.
The donation can be made by credit card or straight from your bank account to ours via a Direct Debit.
We ask that you choose a monthly gift amount that suits your particular circumstances and that you can sustain comfortably on an ongoing basis.
Many people choose to give around $30 a month, but the amount is entirely up to you.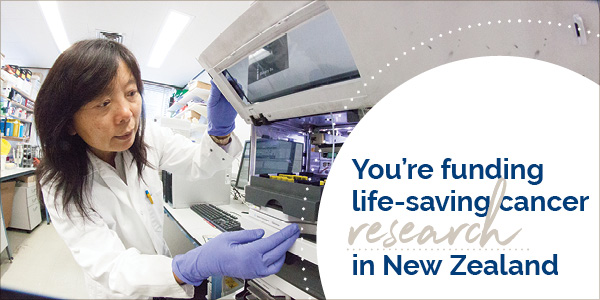 You can let us know that you wish to make changes to your monthly gift by phoning us Monday to Friday on 0800 123 230.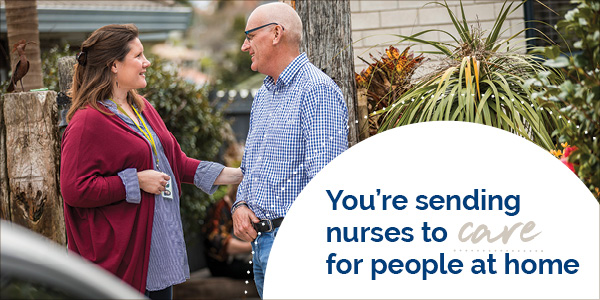 Our fundraisers are an enthusiastic and dedicated team who are passionate about helping people with cancer. All agents are double vaccinated.
Sometimes their work is challenging and difficult so please, even if you are not able to become a part of the Signature Programme, say hello to them and make them feel valued and supported.
Our fundraisers this week (28 February)
Melanie Gehl
Chloe Hedder
Each week our team moves into different Hamilton suburbs. The fundraisers will work until 7.30pm Monday – Saturday, but they may re-visit until 8pm if requested.
Please see below where we are from Monday 28 February.
Hamilton
Bader
Dinsdale
Fitzroy
Flagstaff
Glenview
Grandview Heights
Hamilton Central
Hamilton Lake
Hillcrest
Melville
Rototuna
Silverdale
Our fundraisers will have a photo ID confirming their name and displaying the Cancer Society logo. They will be wearing a navy Cancer Society uniform.
If you are uncertain about a fundraiser, please contact us by phoning 0800 123 230 or emailing signature@cancer.org.nz
Cancer Society fundraisers use iPads to make the Signature Programme sign-up process simple and efficient for donors.
Our telephone fundraisers are passionate about helping people with cancer. Now, more than ever, we need support.
Sometimes their work is challenging and difficult so even if you are not able to make a donation or become part of the Signature Programme, please treat them with respect.
The fundraisers may phone between 9am and 8pm on weekdays and between 9am and 5pm on Saturdays.
Our telephone fundraisers are
Jan

Justine

Stephen

Andrew
We know many people in our community are already generous supporters of the Cancer Society. So if you are an existing supporter, it is very likely that our fundraisers will, at some point, speak with you about the Signature Programme.
Becoming a Signature donor is a convenient and powerful way to support cancer patients and families with a regular monthly gift, but it may not suit everyone.
However you choose to support the Cancer Society is greatly appreciated!
If you have any questions or feedback about a fundraiser, please do not hesitate to contact us by phoning 0800 123 230 or emailing signature@cancer.org.nz.
To help us answer your query, we will ask you to provide as much information as possible, such as:
your name
your contact details
the date and time you spoke with the fundraiser and their location (if you met the fundraiser in person)
the fundraiser's name (if you know it)
summary of your query or feedback
If you choose to become a Signature donor and sign up for the programme, you will receive an email confirmation within a few minutes of signing up.
If you join the programme by meeting a fundraiser in person, you will receive an instant text message.
If you didn't sign up over the phone, our team will try to call and speak with you within 7 days of your sign-up to check the details you have provided and ask for feedback about the fundraiser you spoke with.
We will post you a confirmation letter within 10 days of you signing up. This letter will confirm the amount of your gift, your preferred monthly gift date, the first date we will process a gift from you and your specified payment method. The letter will also include terms and conditions relating to your preferred donation method. You can also view these are the bottom of the FAQs.
The security and privacy of your data is a top priority and we use multiple layers of security and encryption.
Your details are encrypted to ensure your personal information and credit card or bank account details are secure. Your personal details are transmitted and stored securely in compliance with industry standards.
Yes! We will send you an annual tax receipt soon after 31 March each year for all your regular gifts given in that tax year.
Most people can claim one-third of their donations back as a tax rebate.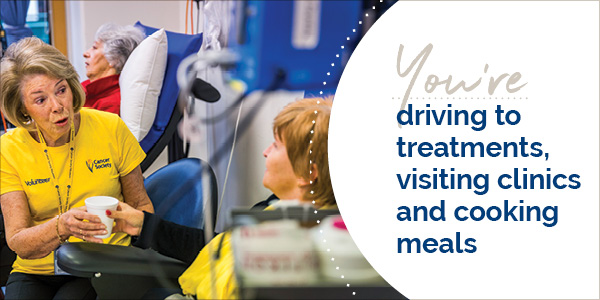 Direct Debit Authority
Specific conditions relating to notices and disputes
I may ask my bank to reverse a direct debit up to 120 calendar days after the debit if:
I don't receive a written notice of the amount and date of each direct debit from the initiator, or
I receive a written notice but the amount or the date of debiting is different from the amount or the date specified on the notice.
The initiator is required to give you a written notice of the amount and date of each direct debit no less than 10 calendar days before the date of the debit.
If the bank dishonours a direct debit but the initiator sends the direct debit again within 5 business days of the dishonour, the initiator is not required to give you a second notice of the amount and date of the direct debit.
Credit Card Authority
Conditions relating to recurring card payments
The Initiator agrees:
(a) To give advance written notice to the Customer of the payment date and amount of any debit to the Nominated Card.
The Customer may:
(a) At any time, terminate this Authority by giving written notice of termination to the Initiator.
The Customer acknowledges that:
(a) This Authority will remain in full force and effect in respect of all amounts to be debited to my Nominated Card in good faith notwithstanding my death, bankruptcy or other revocation of this Authority until actual notice of such an event is received by the Initiator.
Note: Cancer Society of New Zealand Waikato/Bay of Plenty Division Incorporated is a member of the face-to-face fundraising regulatory body - Public Fundraising Regulatory Association (PFRA).
For information on the PFRA Code of Conduct go to www.pfra.org.nz
That is fantastic, thank you! This website has information about lots of other ways to support the work of Cancer Society.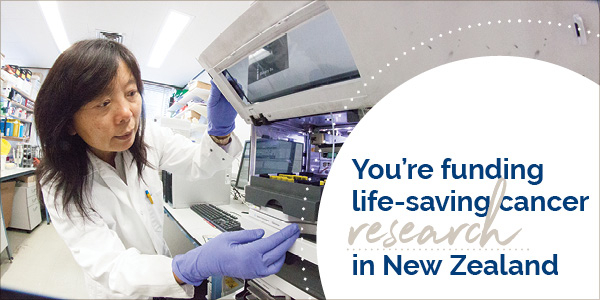 Last updated: March 2, 2022