Welcome to our April edition of the LINK!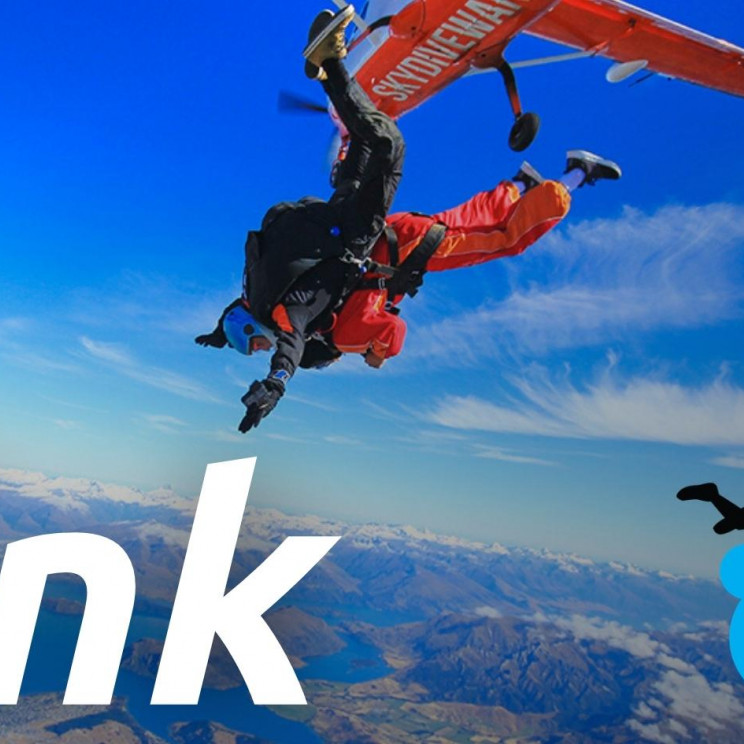 It has continued to be a challenging time for people affected by cancer. With the health system under pressure from Omicron – including Southern DHB oncology teams – we know many of our clients have been dealing with appointment times and schedules changes. Our team continues to connect and provide support to people in Otago and Southland.
Being unable to hold our usual big Relay for Life events, we have been blown away by the number of smaller "Relay Your Way" celebrations held right across the region. It reminds us of how unique and meaningful Relays are for people and whanau affected by cancer. We have been touched by the different ways our community has chosen to express the themes of "Celebrate, Remember and Fight Back".
Next month, we will be launching our new fundraising initiative, Jump for Cancer. Participants will feel the thrill of helping to create a future with less cancer ... by jumping out of a plane!
As we have been working remotely, we particularly want to thank all those who have helped us from near and far. We look forward to seeing you in person soon.
Best wishes,
Rachael Hart
Chief Executive
Cancer Society Otago & Southland
All our hard work over recent months has prepared us well for managing the omicron outbreak. With a combination of less face-to-face engagement and the introduction of care guidelines for those roles we go ahead with, volunteers have continued to support our services safely. It has been great to see the volunteers playing their part in keeping clients safe and staying in touch with staff. We are incredibly grateful to those volunteers who are engaged presently. We look forward to a return to more normal opportunities in time.
Thanks also to all our Cancer Society staff for your help while we are working with volunteers in this way.
Big thanks to the Mosgiel Altrusa Group who dropped off 40 dozen cheese rolls they made and donated to clients!
We have many wonderful volunteers who provide delicious home-cooked meals and baking across the division. These lovely treats can make a real difference in what can be such a difficult time and our Support Care staff are grateful for all the contributions that help make this happen
"I just wanted to thank you for the package you left on my doorstep yesterday. That gesture of kindness and concern really made my day."
If you know anyone in your community that loves to cook, send them our way!
Volunteers have also played a key part in helping with some planning and preparation for Relay Your Way. Not only do staff embrace new ways of doing things but we always find volunteers who are willing to help too.
The volunteering team is thrilled to welcome Caroline Carter as the new Volunteering Coordinator in Southland. Caroline brings a huge wealth of experience from a very busy business and HR background and enjoys a wide and diverse network across Southland.
In Caroline's own words by way of introduction,
"After a busy few years as a Recruitment Project Manager, I've spent recent months touching base with my creative side, learning felting and weaving using fibre from our alpaca family and spending some time working within a community group. I have a wide range of interests including family, friends, cooking great food and harness racing among others. My interest in the role of Volunteer Co-ordinator comes from my passion for making a positive contribution to enrich the lives of others and I'm excited to work with the volunteer team to continue to great work that you do. I look forward to meeting you all and chatting with you over a coffee soon."
Caroline starts on the 5th of April and will spend time over the next few months getting to know the fabulous volunteers in Southland.
Recruitment is still underway to replace the Volunteer Coordinator in Central Otago and Queenstown Lakes.
Over the next 6 months, we are hoping to get all our volunteers using Better Impact and My Impact. We have this wonderful opportunity presently to get as many volunteers as possible using My Impact to record the remarkable number of hours given, kilometres driven and time in general that volunteers contribute to our work. If you have volunteers working for you currently, can you let the volunteering team know so we can make sure their hours are being logged. Any volunteers super keen to get going can contact Anna Anderson at anna.anderson@cansoc.org.nz
We are still recruiting for a Daffodil Day Area Coordinator in Frankton, Gore and Lumsden. This is a key volunteer role and whilst it is significant and can be busy leading up to Daffodil Day in August it is a role we can have 2 people share and there is lots of support provided and fun involved.
If you are interested, please contact Charlotte charlotte.molloy@cansoc.org.nz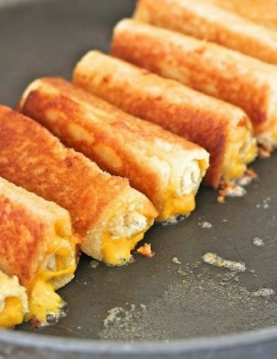 Covid continues to have a domino effect across our communities, as numbers continue to climb across the southern region.
Unfortunately, we are seeing more and more complex cases being referred to us, due to the lasting effects Covid has created for some families further compounded by the increased costs of living.
With transport costs going up, we anticipate that more of our most vulnerable clients will experience increasing difficulty travelling to treatment and covering the additional costs of accommodation.
Our team continue to work with our volunteers and other service providers to find solutions for those affected but at times proving quite challenging.
The Support Team continue to find ways to connect with people across the Division.
In Dunedin, the team has been working alongside the Otago University Physio 3rd year Students who have run four of a 12-week exercise programme offered to our Coastal Otago clients.
Currently, 15 clients are registered for the programme, with 8 clients attending on average each week.
The programme provides each client with a personalised exercise programme and some exercises to continue with at home.
The intention is to run another 12-week programme later in the year.
Creative Online Support Group
Last week the Southland Team hosted their first online Creative Online Support Group.
There were a few hiccups getting some of the participants sorted with video and sound, but in the end, everyone was able to connect successfully.
The session was full of laughter and much chatter, with one of our youngest participants learning to knit.
The group have decided that they are going to pay it forward, by getting everyone to knit squares that can be turned into a blanket for someone else going through cancer.
We look forward to seeing the finished product.
Upcoming Online Support Group
Our Team Leader in Central Lakes Janeen Holmes is currently setting up an online Divisional Support Chat – with the first session to be held on the 14th of April.
This session will provide a platform as a way of coming together and learning, with those attending to choose whether they just want to listen or participate more actively within the group.
The first session will include two short videos (7 mins each) with discussion time.
Sleep Hygiene - simple techniques for improving sleep
Managing Cancer-related fatigue - understanding and improving tiredness that can occur during cancer
The group will help determine what topics of interest they would like covered so we hope to be offering something new each month.
The next session will be run by our Team Leader Coastal Otago, Jo Arthur, who will provide a session on healthy eating to include a recipe that anyone can make.
Model of Care
Recently, Cancer Society has been working alongside an external team to further develop our Model of Care for supportive care services in Aotearoa New Zealand.
This has been in response to the Federation Strategic Plan (2021), which identified a need for our services to be more equitable, consistent, and accessible across the country.
There is still much discussion to be had that will require extensive feedback from staff, consumers and external key stakeholders, to ensure we have good representation from all communities to include those who have not engaged in our services.
This input will help shape the model so it 'feels like us' and is ambitious enough to move us forward and ultimately improve our service offering to whānau across the cancer pathway.
It is definitely an extension/enhancement of what we currently offer so we are excited to see what the future looks like in what is available from supportive care services.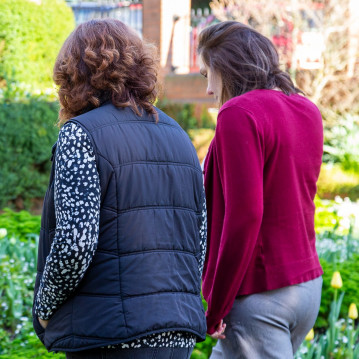 Relay Your Way
We would like to say a huge thank you to all that have fundraised, donated and relayed in 2022!
It has been so great to see the many different ways you have celebrated, remembered and choose to fight back against cancer in what is a very different way this year. Even though we could all not be together in our community this year, we certainly were not doing it alone!
We are proud to announce the 2022 Relay Your Way Awards. Thanks to our Major Partners Mitre10 MEGA Dunedin, Mitre10 MEGA Invercargill, and Mitre10 MEGA Queenstown, the winners will be receiving Mitre10 MEGA vouchers to celebrate and reward them for their fundraising and creative efforts.
Jump for Cancer
The Cancer Society has partnered with 9 skydive companies across New Zealand to offer you a FREE SKYDIVE when you raise $1000. Locally, we've partnered with Skydive Wanaka and Nzone Skydive Queenstown.
You can Jump For Cancer any day in May, or join our local JUMP DAYS by booking online:
Community Grants
The Cancer Society offers a valuable Supportive Care Programme that provides one-one practical and emotional support. We couldn't offer our services for free if it wasn't for our wonderful supporters to help us deliver these vital services.
In March we received the following grant funding to help us reduce the impact and incidence of cancer:
Invercargill Licensing Trust ($6,000)
Otago Community Trust ($25,000)
Local Hero Business Partnerships
To recognise businesses who make regular and generous payments, we've set up our Local Heroes programme. All it takes to be involved are payments starting from $500 (+GST) for two consecutive years to the Cancer Society of Otago and Southland. We would like to thank the following businesses who have renewed their two-year partnership with the Cancer Society.
BB&S
Mortgage Link Otago Limited
Tuapeka Gold Print
Calder Stewart
Firebrand
The effects of cancer can be wide-reaching and devastating, but we can all take action to support those in our community. If your business would like to become a Local Hero of the Cancer Society, please email localhero@cansoc.org.nz or call Jonet Warhurst on 021 244 4485.
Your Donation Makes All The Difference
Cancer survivor Jenni Palmer faced cancer with confidence at age 20. Jenni reflects on the day that changed her life. "On my 20th birthday, I flew alone to have a scan to stage my cancer. I had eight tumours and nodular sclerosing Hodgkin's lymphoma. I was fortunate to be supported by the Cancer Society. My cancer journey would have been very different without the support of these incredible people."
Every day, 71 New Zealanders are diagnosed with cancer. Our goal is to reduce the incidence and impact of cancer in our community—like Jenni. Your generous donations make this possible. Please donate today at cancer.org.nz/donate-today
Share Your Story
Cancer affects everyone. Whānau, family friends, and communities can also be affected as they walk alongside someone who is facing a cancer diagnosis. The Cancer Society prides itself on providing support not only for patients but also for the family/whanau and community surrounding them.

Your stories are important to us, especially as we are working to reduce the impact of cancer and improve cancer outcomes for all. By sharing your stories, you can help promote our work and let others know that they are not alone, and that support is available to them in so many different ways. If you are a whānau / family member or friend of someone affected by cancer and want to share your story, then we would love to hear from you.

We hope that by sharing your experience we can assist others to learn about what made a difference to you, and also present an opportunity to connect them with services of support. If you do feel comfortable talking about your experiences, we invite you to complete our online questionnaire.

Start the questionnaire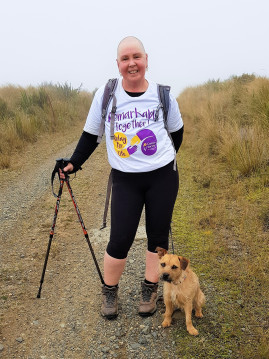 Many people do not know that alcohol causes at least seven types of cancer. If you would like to add to the mahi to reduce alcohol harm in the community, have your say in the postcard campaign by Community Action Youth and Drugs (CAYAD).
You can choose from nine postcards including the one pictured here.
The link between obesity and cancer risk is clear. That is why we are concerned about the amount of junk food marketing reaching our children. To learn more please take our Junk Food Marketing quiz put together by our student volunteer Jess.
Smokefree mahi has been continuing too with various working groups preparing for the legislative changes that will be coming from the Smokefree Action Plan.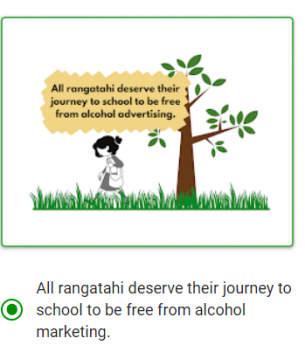 Last updated: April 7, 2022