Welcome
Finally, we're in August—one of my favourite Cancer Society months of the year. Daffodils are starting to peak through the soil, and daffodil paraphernalia fills our offices before departing for the various collection sites across Otago and Southland. Be sure to join us during Daffodil Day, our annual street appeal in your town on Friday, the 27th!
This month, was the awful news about the number of patients harmed by being on medical oncology waitlists. This is a tragedy that continues down south.
On the national level, the Cancer Society calls for double the effort this Daffodil Day, as the number of people affected by cancer doubles.
"The number of people affected by cancer has doubled since 1991 and is set to double again by 2040," says Cancer Society of New Zealand, CEO Lucy Elwood.
With double the number of people affected, we must double our fight.
"We also call on the government to double the number of people eligible for bowel screening, double down on lung cancer screening, double the speed to reach smokefree 2025; double efforts on prevention through regulating alcohol advertising and implementing access restrictions; and double the efforts to encourage healthy eating," says Cancer Society Medical Director Dr Chris Jackson.
"It's only if we take more decisive action that we can reduce the incidence and impact of cancer on so many New Zealanders. We're all in this together and doubling our efforts this Daffodil Day is crucial."
Finally, a reminder that the Anga Whakamua / Forward Together Roadshow will be visiting our region from 30 August to 2 September. I encourage you to join your local hui, so we are bringing as many people as we can on this journey with us.
Best wishes,
Rachael Hart
Chief Executive
Cancer Society Otago & Southland
Join us at a hui near you
Have you been impacted by cancer? You're invited to join the conversation about the Anga Whakamua project and options for the Cancer Society's decision-making processes and structure.
Invercargill, 30 August
Queenstown, 31 August
Cromwell, 31 August
Dunedin, 1 September
Oamaru, 2 September
RSVP Now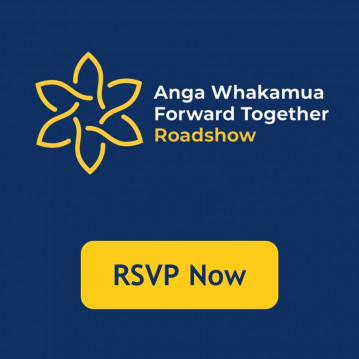 Daffodil Day ensures Daffodil House can support survivors like Trevor Johnson
Trev's cancer journey began when he had kidney stone surgery and received a diagnosis for prostate cancer. Thankfully, he has fully recovered. During his treatment in Dunedin, Trev and his wife Sandra travelled from their home on Stewart Island to stay at Daffodil House...
Keep Reading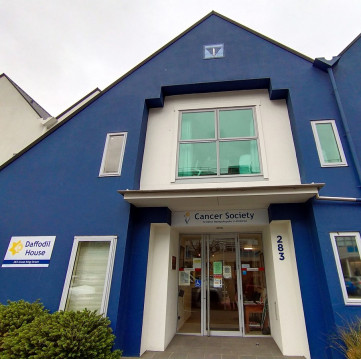 Last updated: October 8, 2021