Odelle's art auction was the top fundraiser this Daffodil Day, not just in Otago and Southland but nationwide!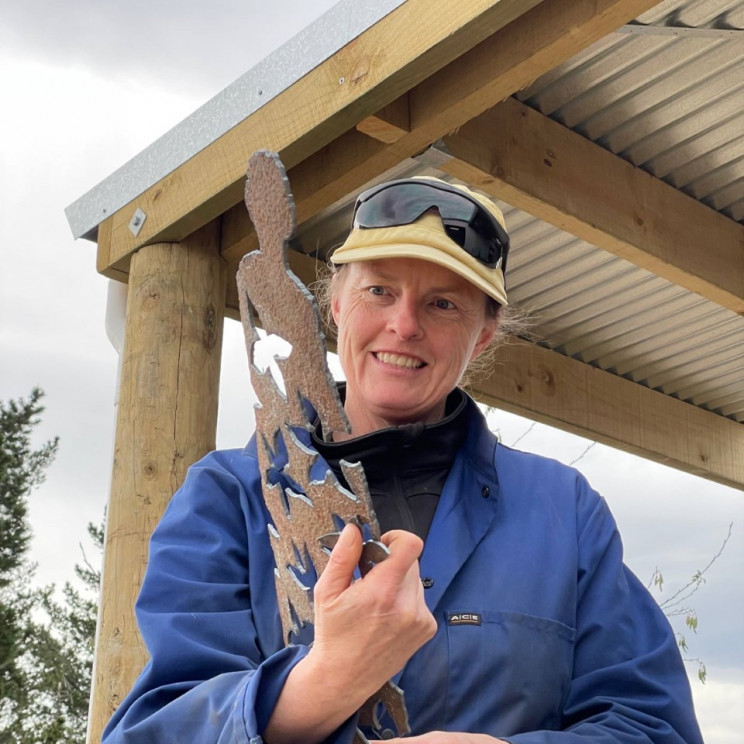 Bannockburn artist Odelle Morshuis and her family raised $5,700 with only four days to plan, create, and auction their Daffodil Day art collection.
Odelle writes:
Lockdown with two teens and a working husband. Schoolwork on the kitchen table, tripping over computer cables and struggling with audio on school google meets.
My mother's husband getting radiation treatment away from home, feelings of helplessness and gratitude for Cancer Society's help. My daily creative work was thrown into disarray; Daffodil Day cancelled.

The perfect storm. How can I turn this into something positive?

Tuesday, 24th - Friday, 27th August:

Thinking it through, playing with ideas, time was of essence. Deadline- Friday 5pm artworks finished, auction online, all proceeds to Cancer Society.

Four days of effort, WE CAN DO THIS.

Teens to my workshop; experimenting, building some enthusiasm for the project.

Exploring the tools on the Cancer Society website: How can I use them to make maximum impact and legitimise our personal project, so buyers are aware the full amount of any of our sales were heading to the charity.

Making the artwork - the easy bit, fun with the teens. Off the screens!

The auction.

Last-minute photography, uploading images of artworks onto my artwork facebook page. Hoping my normal audience of clients will engage.

And they did, in spades:

Bidding was immediate, thrilling to watch with the family. Feelings of achievement and gratitude.

We made $5,570. We were totally amazed, some folks just donated but the lion's share was from the sales of our art pieces.

I loved every minute of our project, I'm proud of our achievement in four days and hope it inspires other creatives to do something similar.

Follow Odelle:
Last updated: October 8, 2021