The Cancer Society's Lions Lodge is close to the Waikato Regional Cancer Centre and Hamilton central city.
The Lodge provides a relaxing and friendly environment for people to enjoy while undergoing cancer treatment.
Who can stay at Cancer Society's Lions Lodge?
If you are receiving active cancer treatment at the Waikato Regional Cancer Centre at Waikato Hospital you may be eligible for free accommodation at the Lodge.
If the Lodge is right for you, your specialist will discuss this accommodation option when your treatment is being planned.
We may be able to provide accommodation for your support person but we do have a limited number of twin rooms and family units available.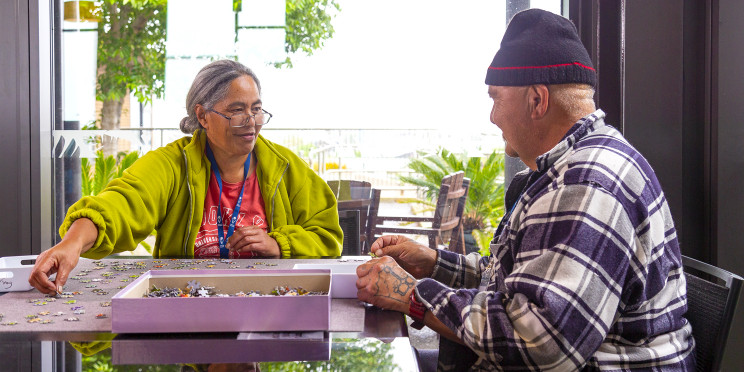 Costs
There is no charge for accommodation or meals at the Cancer Society's Lions Lodge while you are undergoing treatment at the Waikato Regional Cancer Centre.
Treatment and support
The Lodge provides a free shuttle to take guests to and from their treatment and appointments at the hospital. You can also walk to treatment or take your own transport.

While you are responsible for managing your own medication, a daily prescription service is available so you can order new or repeat medication to be delivered directly to you at the Lodge.

There is a Cancer Society person at the Lodge overnight but no nursing care.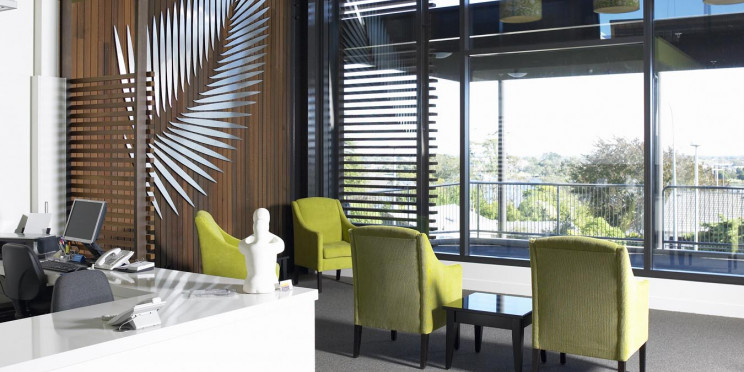 Check in and check out times
Cancer Society's Lions Lodge facilities are open from 8:00am Monday to 12:00pm Friday.

The

Cancer Society's Lions Lodge

is closed over the weekend. If you are returning the following week you are welcome to leave your belongings in your room.
Tairawhiti/Gisborne guests are welcome to stay the weekend in the family units.
Rooms
All single rooms at the Lodge are king-single ensuite bedrooms which contain a wardrobe unit, a comfortable chair, and tea and coffee making facilities.

There are also a number of self-catering twin rooms and family units available for people who need a support person or have dependents. Motel-style accommodation is available for guests from the Tairawhiti region.
Meals
Delicious, nutritious meals are provided for guests in the shared dining room. Our cook can cater to your dietary needs, including soft diets. You will need to call us to discuss your dietery needs before your stay.

For those staying in our self-catering rooms or family units, your support person will need to prepare meals. Or, if you prefer, we are able to provide access to a range of frozen meals at cost price.

Tea and coffee making facilities are available at all times and there is often some baking in the container on the bench.

Meal times:

Breakfast 6:30am - 8:30am.
Lunch 12:00 - 12:45pm (lunch is not provided on Fridays).
Dinner 5:45 pm - if you can't make this time but still would like a meal, enter your details in the kitchen diary under "save dinner". If you don't want dinner also let us know in the diary.
Laundry
Laundry facilities are available at a small charge.
Parking
On-site parking is available for guests at the rear of the Lodge.
What to bring for your stay
You will need to bring:
toiletries.
clothing for one week including suitable indoor footwear or slippers.
personal items.
sheets and pillowcases - king single or double.
bathmats, towels and a facecloth.
anything else you need to make your stay more comfortable, such as a laptop, tablet or ereader - WiFi is available in the rooms and public areas.
If you have particular medical requirements such as personal oxygen, please discuss this with us before your stay.
Video Link: https://www.youtube.com/embed/qfngx14Pgxg?autoplay=0&modestbranding=1&rel=0
Need someone to talk to?
We know that going through cancer is tough and can raise many questions. You are not alone.

We have nurses and counsellors to answer your questions and provide the support you need. Get in touch
Last updated: April 30, 2021