Make your mark on the mission to beat cancer.
By joining the Signature programme, you're making sure expert care and support are always available for New Zealanders facing cancer.
You're providing free nursing and counselling support, transportation to treatment and accommodation for those living far from medical support.
You're protecting future generations of Kiwis through prevention programmes and life-saving research by joining our mission to beat cancer.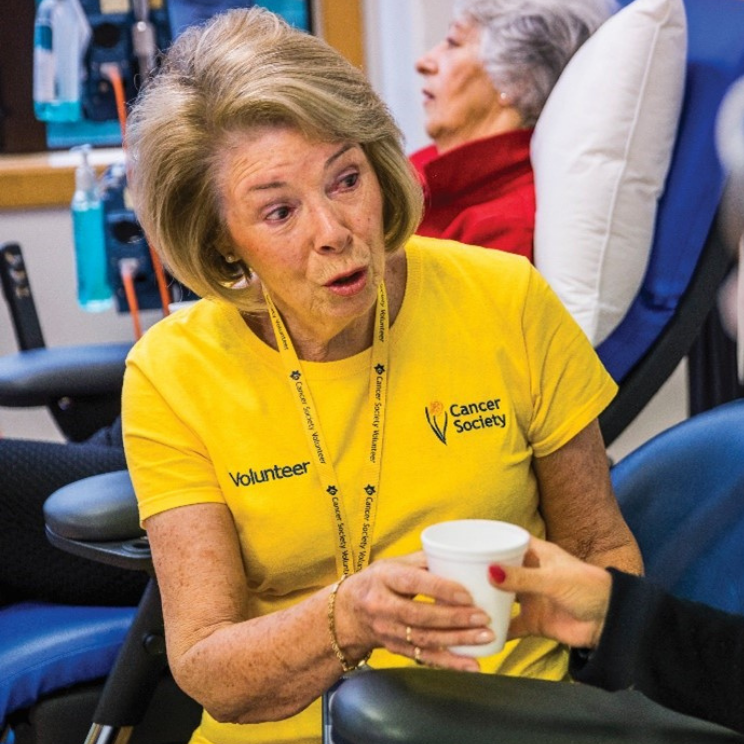 Your support has never been more important. Every year 25,000 New Zealanders are diagnosed with cancer, and cancer remains the leading cause of death in New Zealand.
As a Signature monthly donor, you will make a huge impact. Your ongoing gift will make sure no one faces cancer alone and partner in our mission to beat cancer for generations to come.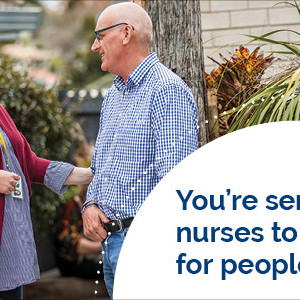 Signature Programme FAQs
Cancer Society receives no Government funding for its services, so we rely entirely on the generosity of supporters like you to provide crucial help to cancer patients and families.
Despite all the modern technology available today, talking directly with people about the need for cancer services and finding life-saving cancer treatments is one of the most effective ways to inspire them to become a regular donor.
Our door-to-door team are following all Covid-19 guidelines, ensuring the health and safety of the public and themselves.
Regular giving means setting up a regular donation to Cancer Society for an amount of your choosing. The donation can be made by credit card or straight from your bank account to ours via a Direct Debit. Donations are ideally made each month and place your kindness at the forefront of our services to those going through cancer and alongside our researchers in their vital work .
We ask that you choose a monthly gift amount that suits your particular circumstances and that you can sustain comfortably on an ongoing basis.
Many people choose to give around $30 a month but the amount is entirely up to you.
Our fundraisers are an enthusiastic and dedicated team who are passionate about helping people with cancer.
Our team are following very strict Covid19 guidelines to ensure both their own and the public's safety during this time. We provide the names of our fundraisers and the areas they are working in to reassure you that they are genuinely fundraising on behalf of the Cancer Society.
Sometimes their work is challenging and difficult so please, even if you are not in a position to become a part of the Signature Programme, say hello to them and make them feel valued and supported.
Who are your public fundraisers
David Smythe
Israa Anbour
Jeremiah Fitzsimmons
Jessica Impson Davey
Leighton Crisp
Oneroa Rudolph
Sapati Sanele
Rory Millikin
Aleksander Black
Angel-leah Raley
Avneet Pamma
Callum Hall
Connor Sands
Dylan O'Halloran
Elizabeth Kusche-Young
Evan Jones
Gamin Feng
Lachlan Lee
Marc Nieuwenhuis
Marco Knoll
Matthew Caw
Michael Judd
Oliver Baker
Tahlia Triponey
Tomas Montano
Our team move locations each week, and this information is kept updated below
Locations for the current period:


Where we are working currently
Albany
Arch Hill
Balmoral
Bucklands Beach
Burswood
Campbells Bay
Devonport
Drury
Ellerslie
Freemans Bay
Glendene
Glendowie
Glenfield
Glenn Innes
Golflands
Goodwood Heights
Helensville
Henderson
Herne Bay
Hobsonville
Huapai
Kohimarama
Long Bay
Lynfield
Mangere
Massey
Millwater
Mount Wellington
Mt Albert
Mt Wellington
Murrays Bay
New Market
Orewa
Oteha
Panmure
Papakura
Papatoetoe
Parnell
Penrose
Pinehill
Point Chevalier
Ponsonby
Randwick Park
Red Beach
Riverhead
Rosedale
Rothesay Bay
Silverdale
Snapper Rocks
St Heliers
Stanmore Bay
Te Atatu South
The Gardens
Torbay
Totaravale
Unsworth Heights
Waimuku
Warkworth
Wattle Downs
West Harbour
Western Heights
Silverdale Shopping Centre
New World Kerikeri
Four Sqaure Paihia
Our telephone fundraisers are passionate about helping people with cancer. Now, more than ever, we need support. If you have any questions, please call us on 09 930 7172 or email signature@akcansoc.org.nz
Sometimes their work is challenging and difficult so even if you are not in a position to make a donation or become part of the Signature Programme, please treat them with respect.
The fundraisers may phone between 9am and 8pm on weekdays and between 9am and 5pm on Saturdays.
Our telephone fundraisers
Lea-Ann
Jan
Justine
Andrew
Our fundraisers will have photo ID confirming their name and displaying the Cancer Society logo. They will be wearing a navy Cancer Society tabard (bib).
If you are uncertain about a fundraiser please contact us by phoning 09 930 7172 or emailing signature@akcansoc.org.nz.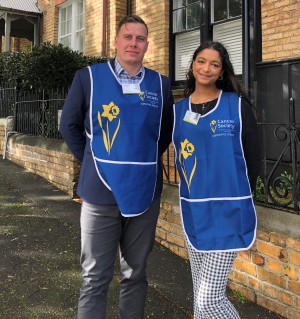 If you have any questions or feedback about a fundraiser please do not hesitate to contact us by phoning 09 930 7172 or emailing signature@akcansoc.org.nz.
To help us answer your query, we will ask you to provide as much information as possible, such as:
Your name
Your contact details
Date

and time you spoke with the fundraiser and their location (if you met the fundraiser in person)

The fundraiser's name (if you know it)
Summary of your query or feedback
If you choose to become a Signature donor and sign up for the programme, you will receive an email confirmation within a few minutes of signing up. In addition, if you joined the programme by meeting a fundraiser in person, you will receive an instant text message.
If you didn't sign up over the phone, our team will try to call and speak with you within 7 days of your sign-up to check the details you have provided and ask for feedback about the fundraiser you spoke with.
We will post you a confirmation letter within 10 days of you signing up. This letter will confirm the amount of your gift, your preferred monthly gift date, the first date we will process a gift from you and your specified payment method. The letter will also include terms and conditions relating to your preferred donation method.
The security and privacy of your data is a top priority and we use multiple layers of security and encryption.
Your details are encrypted to ensure your personal information and credit card or bank account details are secure. Your personal details are transmitted and stored securely in compliance with industry standards.
You can let us know that you wish to make changes to your monthly gift by phoning us Monday to Friday on 09 930 7172.
We know many people in our community are already generous supporters of Cancer Society. So if you are an existing supporter it is very likely that our fundraisers will, at some point, speak with you about the Signature Programme.
Becoming a Signature donor is convenient and powerful way to support cancer patients and families with a regular monthly gift but it may not suit everyone – however you choose to support Cancer Society is greatly appreciated!
Direct Debit Authority
Specific conditions relating to notices and disputes
I may ask my bank to reverse a direct debit up to 120 calendar days after the debit if:
I don't receive a written notice of the amount and date of each direct debit from the initiator, or

I receive a written notice but the amount or the date of debiting is different from the amount or the date specified on the notice.
The initiator is required to give you a written notice of the amount and date of each direct debit no less than 10 calendar days before the date of the debit.
If the bank dishonours a direct debit but the initiator sends the direct debit again within 5 business days of the dishonour, the initiator is not required to give you a second notice of the amount and date of the direct debit.
Credit Card Authority
Conditions relating to recurring card payments
1. The Initiator agrees:
(a) To give advance written notice to the Customer of the payment date and amount of any debit to the Nominated Card.
2. The Customer may:
(a) At any time, terminate this Authority by giving written notice of termination to the Initiator.
3. The Customer acknowledges that:
(a) This Authority will remain in full force and effect in respect of all amounts to be debited to my Nominated Card in good faith notwithstanding my death, bankruptcy or other revocation of this Authority until actual notice of such an event is received by the Initiator.
Note: Cancer Society of New Zealand Auckland Northland Division Incorporated invested 22% of their income in fundraising in the last financial year and is a member of the face to face fundraising regulatory body - Public Fundraising Regulatory Association (PFRA). For information on the PFRA Code of Conduct go to www.pfra.org.nz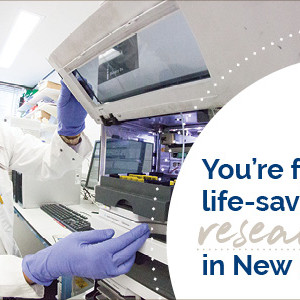 Last updated: October 30, 2023