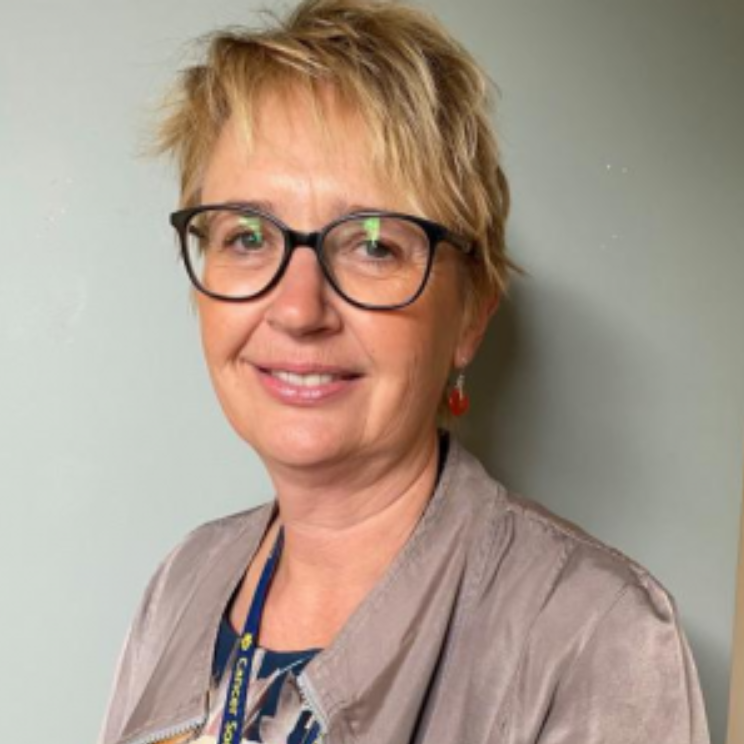 mgundersen-reid@akcansoc.org.nz
Michelle has been with the Cancer Society Auckland Northland division since 2009. Initially managing the divisions 0800 Helpline and nursing teams. Since 2014 has been Manager Supportive Care, a senior management role, that oversees all services that are provided by the division, such as, community nursing, psychological service, social work, and the volunteer driving service (in partnership with the Volunteering team).
Michelle is a registered nurse who has worked and supported many patients and whānau going through cancer treatment in London, Wellington, and Auckland. In addition, spent 9 years working in the community as a district nurse in Auckland. Observing the benefits and challenges of living with a serious illness while also maintaining family life, work, and relationships.
Michelle spent time at the University of Auckland working on large community research projects, while completing her master's in health sciences. During that time worked with data that showed health inequities for Māori, especially for cancer. This is a major driver for Michelle to ensure that services not only reduce the impact of cancer for all but also reduces inequities for Māori.
Michelle is from Wellington and completed her nursing training there. Later went on to complete further tertiary education at both Victoria and Auckland University. Michelle lives in central Auckland with her husband and has two sons'. Michelle's current challenge is surviving a cross fit classes!
Last updated: July 25, 2023