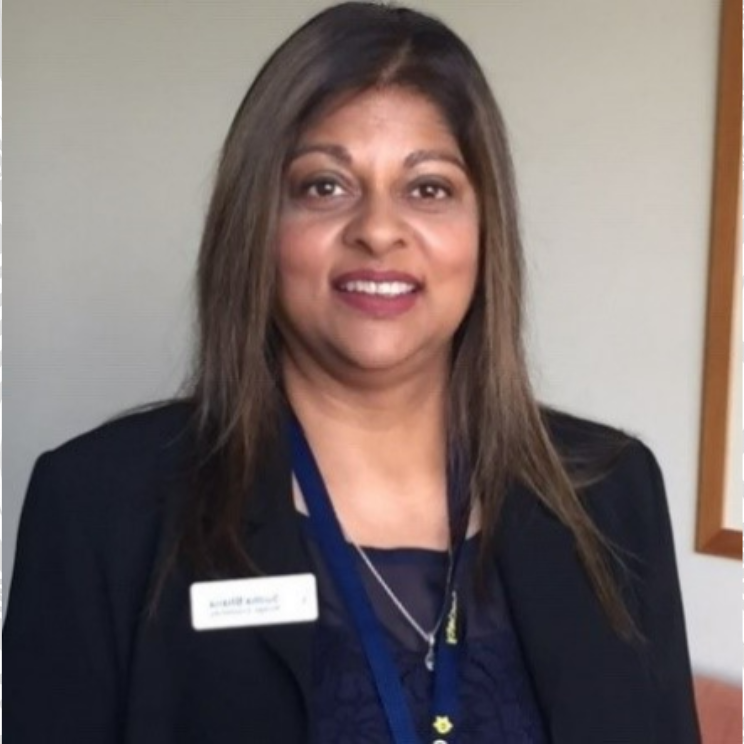 sbhana@akcansoc.org.nz
Sudha Bhana is the Manager Volunteering Cancer Society Auckland-Northland. She has been involved in leadership, management and governance within the not-for-profit sector for over 18 years both here in NZ and Singapore while on their family expat venture. She has an addictive passion for the world of volunteers, her dad passed away from cancer over 7 years ago and he is her deep inspiration behind her role here, as the Cancer Society were there for her dad.
It is her honour to lead hundreds of volunteers across the Auckland-Northland region. Sudha understands that for Cancer Society volunteers, it is more then just giving back that drives them to help make a difference to people living with cancer, the majority of our volunteers have either lost someone to cancer or have been personally affected by cancer, so volunteering truly provides them with a great sense of purpose. Without our volunteer workforce, the work we do would not be possible.
In a voluntary capacity Sudha is the Chair of Volunteering New Zealand, where she advocates for best practice, guidance and support for volunteers across the motu, and believes innovation is the key for the future of volunteering in New Zealand, increasing our diverse population participation and seeking resourcing from a government level.
Born and bred in Pukekohe, South Auckland, with gratitude to her grandparents who came to New Zealand from India in the early 1900's, she has a rich cultural heritage, mixed with a down to earth kiwi upbringing. Sudha is married to Arjit who is the CEO of a company connected to the Health Industry and they are blessed to have a daughter who is currently attending University.
Last updated: July 13, 2023