For most people, the side effects of treatment begin to ease within a few weeks of treatment ending.
What happens after breast cancer treatment ends?
After treatment ends, you will need regular check-ups with your treatment team and mammograms on any remaining breast tissue.
Routine follow-up appointments will become less regular if you have no further problems.
Generally, people have a mammogram each year after treatment for breast cancer. These are free with a doctor's referral to your DHB.
Your treatment team will tell you how long you'll need yearly mammograms.
Five years after treatment is finished, people aged 45 to 69 can return to the two yearly, routine screening programme provided by BreastScreen Aotearoa.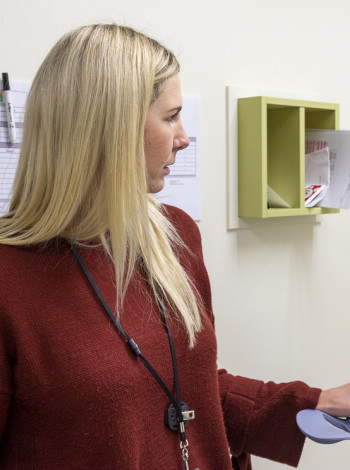 BreastScreen Aotearoa
New Zealand has a free breast screening programme available to all women aged 45 to 69.

Phone 0800 270 200
Time to screen
Kua tū ki Aotearoa tētahi hōtaka ria ū mō te kore utu e wātea ana ki ngā wāhine katoa o Aotearoa kei waenga nui i ngā tau 45 ki te 69. He mea whakaora tāngata te mahi whakaata ū mā te rapu moata i te matepukupuku o ngā ū i mua i te horapatanga. Mō te roanga ake o ngā kōrero e pā ana ki te ria matepukupuku ū, me ngā hua tērā ka taea, me ngā wharanga o te whai auau i ngā whakaata ū, tērā pea ka hiahia koe ki te toro ki te paetukutuku BreastScreen Aotearoa www.timetoscreen.nz/breast-screening.
Be breast aware and know how your breasts normally look and feel, and discuss any changes with your doctor.
As your follow-up appointments become less frequent, it is important to let your doctor know if you notice any new changes in your breasts or chest or have any unusual aches and pains anywhere else in your body.
Breast prosthesis
If you do not have breast reconstruction you can get a soft, light-weight breast form to wear inside your bra. You can wear this straight after surgery until your wound heals and you can be fitted for a breast prosthesis.
A breast prosthesis replaces the shape of all or part of your breast that has been removed by surgery.
Most breast prostheses are made of a soft silicone gel covered by a thin film and are designed to fit inside your bra.
When your wound is fully healed and any swelling has gone down (usually within six to eight weeks after surgery), you may choose to be fitted for a permanent prosthesis.
Prosthesis fitting services are available across New Zealand. You can speak with your treatment team or local Cancer Society for details.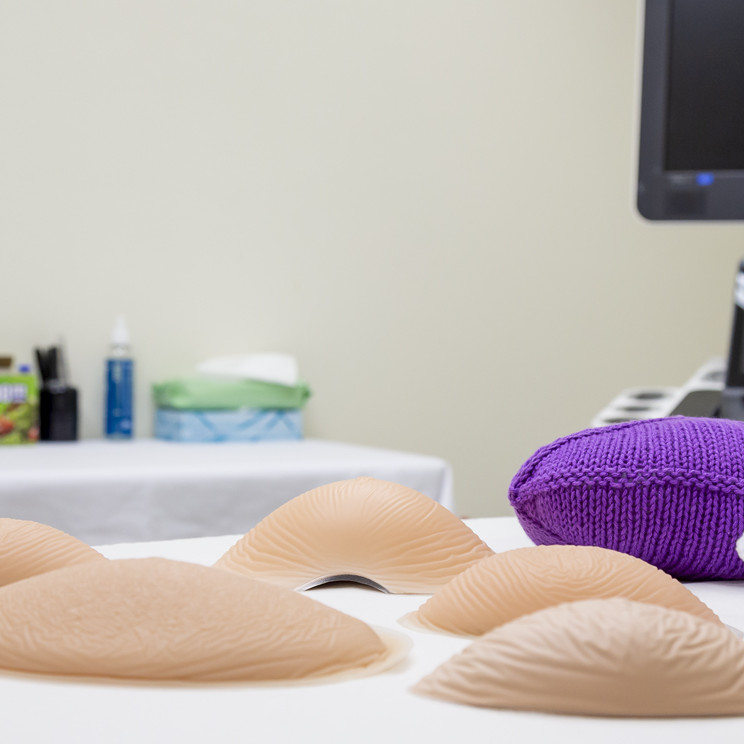 Types of prosthesis
Prostheses come in a variety of shapes, sizes and skin tones. You should be able to find a prosthesis to suit you.
Silicone prostheses come in full weight which is about the same as a natural breast. Or a lightweight, which is lighter than a natural breast.
It is important to discuss the best option for you with your fitter.
Types of prosthesis include:
Partial prosthesis
For women who have only had part of the breast removed. It will fill out the breast outline.
Shell prosthesis
A soft shell of silicone that fits over the breast to help match the size and contour of the opposite breast.
Swim prosthesis
Women may be advised to wear a swim prosthesis so that their silicone prosthesis is not damaged by chlorine or saltwater and sand.
Nipple prosthesis
These can be stuck onto a breast prosthesis or a breast reconstruction. Care recommendations come with each prosthesis.
Your prosthesis will have a warranty. The length of the warranty will be on the warranty card.
Breast prosthesis subsidy
The Ministry of Health provides an entitlement known as the Breast Prosthesis subsidy. This grants you funds every four years.
To claim the entitlement ask your treatment team for a medical certificate, which you then take to a breast prosthesis supplier who will process the claim for you.
The payment can be used to purchase:
a breast prosthesis, including swim form, foam filler, shell prosthesis and lumpectomy shells
special bras to hold the prosthesis
surgical bras
normal bras (including modification of a bra or alternative undergarment to hold a breast prosthesis)
modified swimwear to hold a swim form
prosthetic nipples
Breast prostheses vary in price. The same prosthesis purchased from different suppliers can vary considerably in cost.
Fitting a prosthesis
When going for your first fitting, remember to take your medical certificate along. You may wish to take a friend or relative along.
When being fitted for your prosthesis you need to:
either take a well-fitting bra or be fitted for a suitable bra at the same time
wear a plain, light, fitted top so you can see how it looks
lean forwards towards the mirror to ensure there is no significant gap between the prosthesis and your chest wall
When purchasing a prosthesis you should expect from your trained fitter:
privacy
to be able to see yourself in a mirror so you can check how the prosthesis looks in your bra and clothing
a selection of products to choose from
enough time to make the right choice
sensitivity to your needs and concerns
a prosthesis that feels comfortable and gives you a good shape.
A suitable bra
There are many styles of bras suitable to wear with a prosthesis.
A prosthesis bra or mastectomy bra has a pocket that the prosthesis can be slipped into.
To have a prosthesis pocket, the bra needs:
good, supportive straps
full cups that cover the breast and/or prothesis
firm and/or elasticated edge of the cups
good separation between the cups
at least two hooks to fasten at the back, more in larger sizes
good depth under the underarm
at least 1cm of the band underneath the cups
If you already have a bra that fits well and has all these features, you may not need to buy a new one.
Your prosthesis fitter can check your bra and give you guidance. You may also wish to talk about sewing a pocket into your bra with the fitter.
If your bra is not suitable, you will find it helpful to be properly measured and fitted before buying a new one.
Need someone to talk to?
We know that going through cancer is tough and can raise many questions. You are not alone.

We have health professionals to answer your questions and provide the support you need. Get in touch
Last updated: December 22, 2022